On August 12, South Korean shooter Jong-hyun Kim (32) took home the silver medal in the Men's 50 meter rifle prone final at the Olympic Shooting Centre.
"Though it was not gold, I'm happy that I did my best," Kim said.
Kim faced off against 7 other competitors in the rifle prone final. Shooters with the lowest score in each round were eliminated one by one.
Kim's final score of 208.2 was enough to beat Russian shooter Kirill Grigoryan, who took the bronze medal, by 20.9 points. However, Kim fell short by a narrow 1.2 points shy of the gold medalist Henri Junghaenel despite ranking above the German shooter in the qualification round.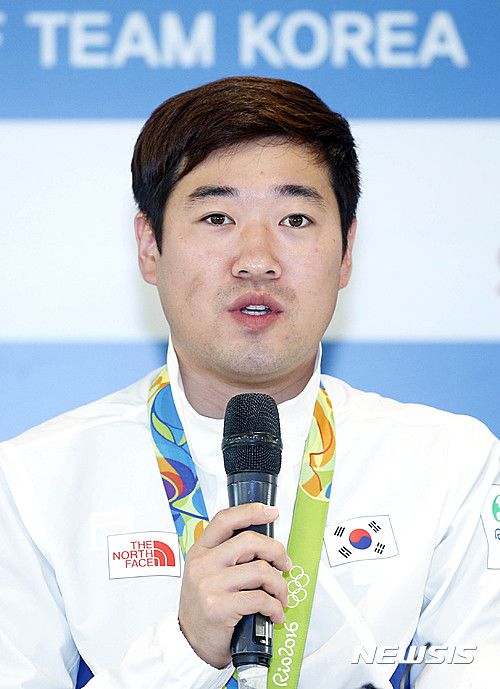 Kim also received the silver medal in London 2012, placing 2nd in the Men's 50 meter rifle 3 positions event, making him the first South Korean athlete to receive two consecutive medals in Olympic shooting events.
"Staying in it to the end and never giving up has allowed me to accomplish this feat. I would like to encourage others that doing their best and never giving up will lead to amazing results," Kim said.
"I am thankful for all of the praise and congratulations that I've received," Kim continued.
"We did not expect to get the silver medal, but we will take this as motivation to prepare all the more for future shooting tournaments," Kim's coach said.
Originally reported by Yunhui Lee
Translated/Adapted by Hankyul Sharon Lee