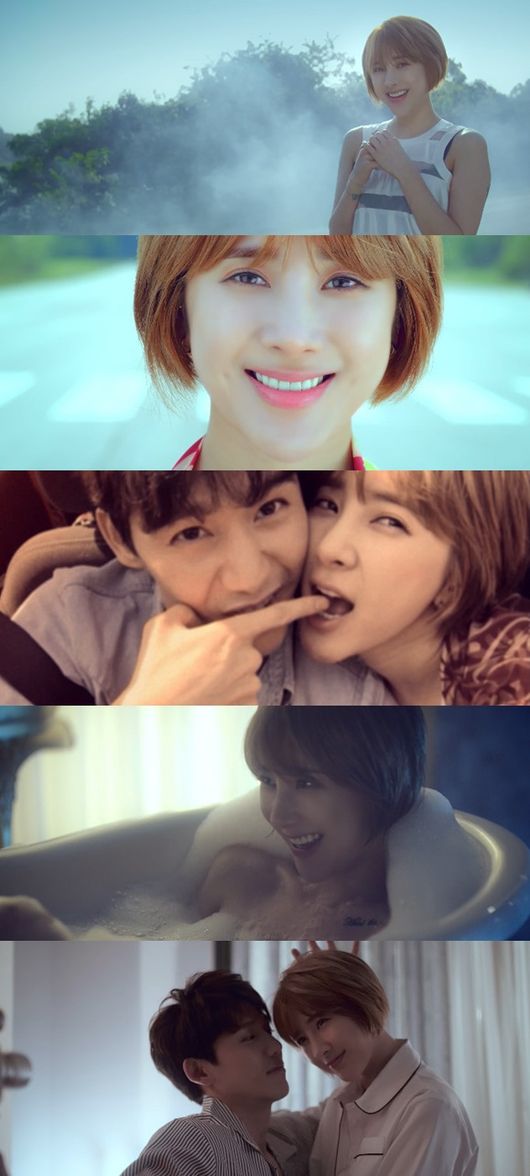 Korean singer, Seo In-young, came back with the title track, In Your Arms on June 3rd.
Since the last release of her mini album SIY, she returned to the K-pop scene with a the theme that she has never shown before.
In Your Arms is a sweet love song that conveys the feelings of being with the lover. Before this, Seo In-young mainly sung sad ballad songs, but in the new title track, her smooth vocal with beautiful lyrics makes listeners feel more comfortable.
She recently made her appearance in K-drama One More Happy Ending as an actress, which possibly enabled her to show more professional acting skills in the music video of In Your Arms.
Thorough the new title tack, she revealed her expression as a lovable girl, which captures her fans' attention. While she's always been known for sexy styles matching her iconic high-heeled shoes, the theme of new title track changed her style to more girly and lovely one.

Check out music video for her new title track In Your Arms!
Original document available from http://www.koreadaily.com/news/read.asp?art_id=4321630
Translated by Daeun Jeong