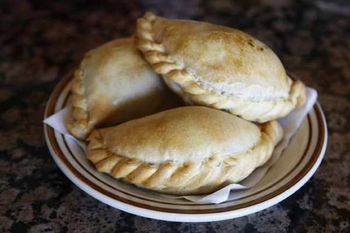 One Korean woman in her 50s is an immensely popular figure among housewives in Orange County. Her cooking skills apparently comes second to none, as she is often contacted by people through a word of mouth to make food for their families on a set fee. Sensing a business opportunity, the lady began advertising the food she makes out of her home on smartphone messengers and social media platforms.
In a separate case, another Korean woman in her 60s, only identified by her last name Kim, is known in her neighborhood in L.A. as the "Kimchi Lady." She has a customer base of more than 10 people, all of whom buy bottles of kimchi from her.
Unfortunately for the two women described above, selling edible goods of any kind for money is subject to police investigation as such practice is illegal.
Case in point, a housewife in the San Joaquin County of Northern California, Mariza Reulas, recently has been summoned by the court to stand trial for selling ceviche in her neighborhood, according to ABC7's report on Monday.
San Joaquin County police has tracked the business record of Reulas since December, during which they identified that she has been selling homemade food without business and sanitary permits.
As of now, Reulas is pleading that she had only sold her homemade ceviche to personal acquaintances she had met through social media. She has already rejected the offer to be in probation for the next three years and chose to take the issue to court. "It was just, like unreal, that they were saying you could face up to a year in jail," she explained.
However, the police has stressed that selling homemade food is a violation of the law as it poses danger to public safety.
By Hyoung Jae Kim