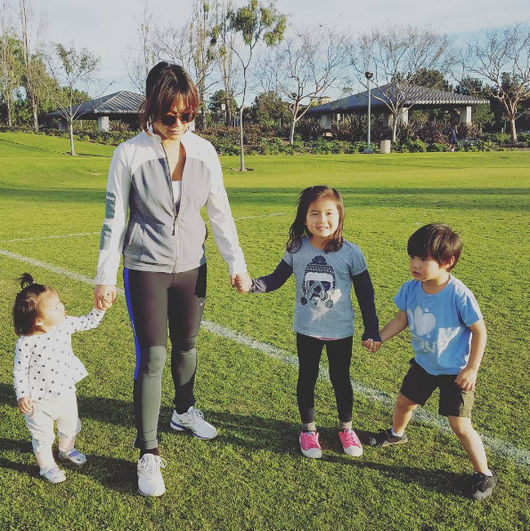 Ricky Kim shared a lovely moment with his family.
On 31st, Ricky Kim posted on his Instagram a picture with the caption of "Mom and the monsters are doing great".
In the photo, Ricky Kim's wife Ryu Seung-joo and their children Taerin, Taeoh, and Taera are holding each other's hands and having fun under the sun.
Fans have reacted by replying, "This family always looks happy", "Taera has grown up so much", and "Taeoh is so cute".
Original article available at http://www.koreadaily.com/news/read.asp?art_id=4970884
Translated by Audrey Joung