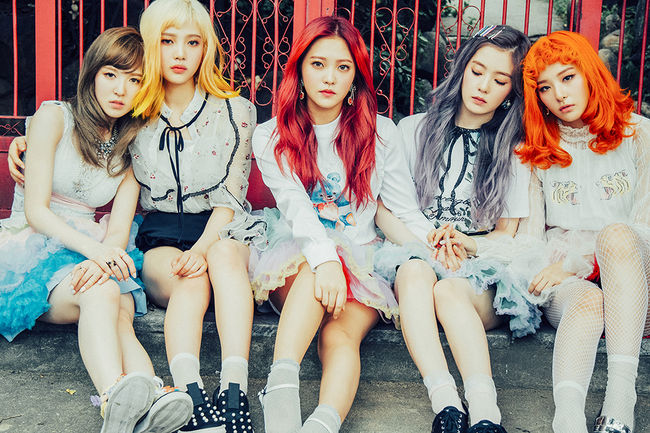 Red Velvet (SM Entertainment) will be officially releasing their comedy version of promotion video called 'AN SML DIGITAL SHORT' during the Chuseok season.
For five days from the 13th to 17th, the promotional videos will be aired at 7PM on Naver Star Live Application V through the SMTOWN channel. 'AN SML DIGITAL SHORT' is a parody version of 'AN SNL DIGITAL SHORT', which is a popular American digital short that shows comical transformations of famous celebrities.
On the 13th, the first episode of the show was released. The first runner was Joy and she showed great performances that were both cute and funny. Many Red Velvet fans are anticipating which member will be next.
Meanwhile, Red Velvet has been actively promoting their new song, 'Russian Roulette'.
Original article available at http://www.koreadaily.com/news/read.asp?art_id=4600420
Translated by Audrey Joung