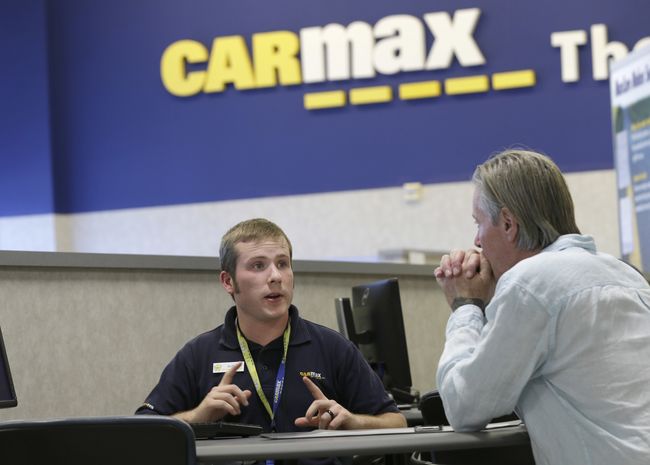 An international student from South Korea, only identified by his last name Kim, recently visited a car dealer after hearing that he would be eligible to lease a luxury vehicle. Little did he know, the approval standards for car dealers have become stricter in recently. Kim's application was rejected, prompting him to give up on his pursuit of a high-end car.
While car prices continue to rise, the option to lease has become increasingly popular among buyers. However, the quest to earn approval for car leasing may no longer be as easy as it once was for many of the aspiring car owners.
The approval rate for car leasing has been dropping steadily since February, according to Swapalease.com, an online marketplace to lease vehicles. The lease approval rate in August was only 57.7 percent in comparison to 85.7 percent during the same time just a year ago. The figure is also well below the usual average of 70 percent.
Experts in the industry say that the approval rate has taken a nosedive as there are now more car dealers requiring, (1) proof of the buyer's immigration status, (2) higher credit score and (3) stricter overall screening process.
"The price for new cars is going up," said Eden Motor Group president John Lee. "So many customers now demand cars that require either little down payment or no down payment at all. There have also been cases in which those who leased their cars failed to make payments properly, which is why the screening process has become stricter."
Lee added that many international students have leased vehicles and later left the country without fulfilling the contractual obligations. In response, many of the luxury car brands, including BMW and Audi, began requiring proof of immigration status.
That is why, even though those with relatively high credit score and annual income were eligible to lease cars not too long ago, the situation has now changed. Some dealers even require last five years of residential and three years of employment history in the U.S.
Even the bare minimum of credit scores to be eligible for car leasing is continually going up. For example, Toyota recently raised the bar from 680 to 720.
"There's now a big difference between 720 and 700," said Union Auto president Andy Oh. "The minimum standards to approve lease deals is not like how it was before."
Those in the industry advise that buyers should begin to consider settling for cars that are suitable for their financial capacity, as failure to make payments lead to significant damages to credit scores.
By Sung Cheol Jin