K-pop girl group T-ara is releasing the last album with current six members, as members Boram and Soyeon are terminating the contracts with T-ara's...
South Korean golfer Park Sung-hyun has won the LPGA Tour's Rookie of the Year award. On October 18, the LPGA Tour announced that Park is...
Do-won and Jin-sook Chang, the cofounders of Forever 21, ranked 302 on Forbes 400, 80 places down from the last year's rank. According to the...
MANCHESTER, England - World heavyweight champion Tyson Fury is being investigated by police following the outspoken boxer's comments about homosexuality, amid media reports he...
Visiting South Korea, you'll get to visit Incheon at least twice, as it's where the international airport is located. So how about explore the...
A several delinquent taxpayers in California are Korean-Americans, according to a list provided by the California Franchise Tax Board (FTB) and Board of Equalization...
SAM KIM "I am Sam" Label: KT Music Genre: Ballad, folk, dance Sam Kim, who finished second in the SBS audition program "K-Pop Star 3" in 2013, has...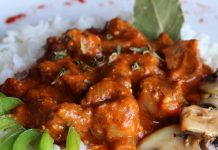 Names of the Filipino dishes may sound unfamiliar, but Philippine cuisine has been penetrating the dining scene of Los Angeles in recent years. As...
At a time when healthy eating trends are gaining momentum around the world, Hilkka Heimonen is positive Finnish cuisine has gained a firm foothold...
Following the music video release of their new album's title track "Decalcomanie," Mamamoo has unveiled the second music video for "Draw, Draw, and Draw." "Draw,...
Many of the Korean-owned protestant churches in the United States are in dire need of a financial audit after a series of incidents, one...