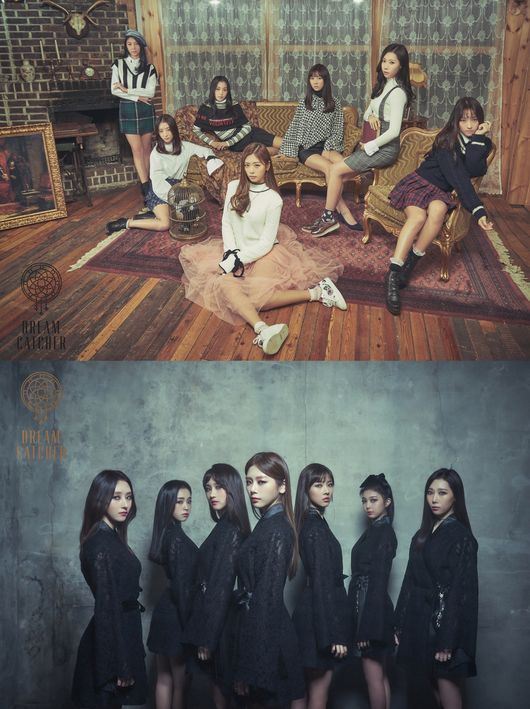 Another girl group is making a debut in January. Dreamcatcher, new girl group from Dal Shabet's agency Happyface Entertainment, unveiled the cover images for the debut single, "Nightmare."
Contrary to what the album's title suggests, members look far from a "nightmare" in the pictures released through their official website. However once you scroll down from the main page, you will find another set of Gothic-themed images.
Previously, Dreamcatcher released concept photos under the titles "Day" and "Night." As the three concepts – "Day," "Night," and "Nightmare" – all present different appeals, people are waiting to see what they're bringing as a new group in the already saturated K-pop scene.
"We appreciate everyone who've expressed their interests in the group," said Happyface Entertainment. "We plan to update a series of videos that present Dreamcatcher's 'fantasies' from now on, so please stay tuned."
Dreamcather is a girl group of seven members – Ji U, Su A, Siyeon, Handong, Yoohyeon, Dami, and Gahyeon. The group will debut with a single album, "Nightmare," on January 13.
Watch the concept trailer below!
Original article by Jung Joon-hwa
Translated by Heewon Kim