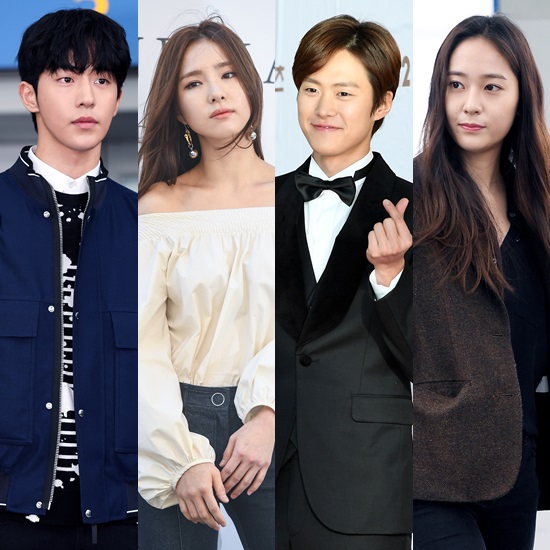 Nam Joo-hyuk, Shin Se-kyung, Gongmyung, and Krystal have been confirmed to star on a new tvN drama 'Habaek's Bride 2017' (working title).
According to tvN officials, the four actors recently signed the final contracts for the new drama.
'Habaek's Bride 2017' is a remake of a romantic comic book with the same title. The drama is a spin-off version of the original comic book, and it will be a fantasy romantic comedy drama. Successful drama 'Misaeng"s writer will write the script and 'Nine"s producer Kim Byung-soo will direct the drama.
The officials also announced, "There has been no specific information planned, yet. We will also schedule the script reading later."
Original article available at http://www.koreadaily.com/news/read.asp?art_id=5033322
Translated by Audrey Joung