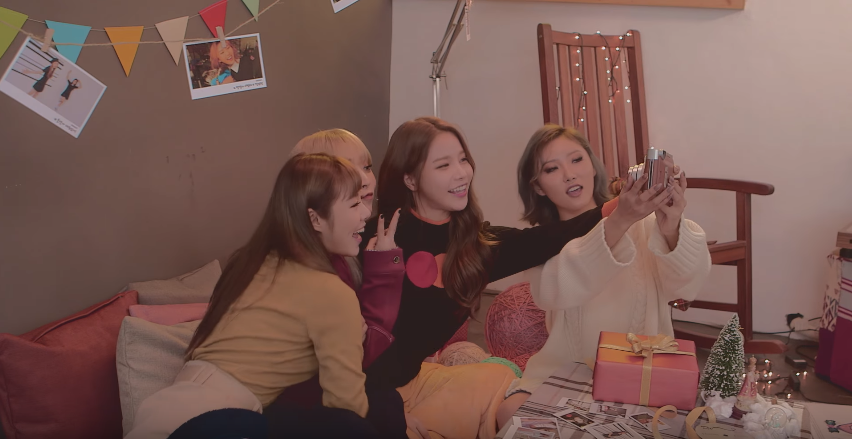 Following the music video release of their new album's title track "Decalcomanie," Mamamoo has unveiled the second music video for "Draw, Draw, and Draw."
"Draw, Draw, and Draw" is a song in the latest album "MEMORY". Soothing vocals of four members and smooth piano melody create a relaxing harmony that's perfect to make a Christmas carol.
The new music video, too, is filled with Christmas vibes. In the music video, four members get ready for the holiday, wrapping gifts, writing letters, and decorating the room.
Watch the music video for Mamamoo's "Draw, Draw, and Draw" below!
https://youtu.be/sq9aDzvHWZo
By Heewon Kim