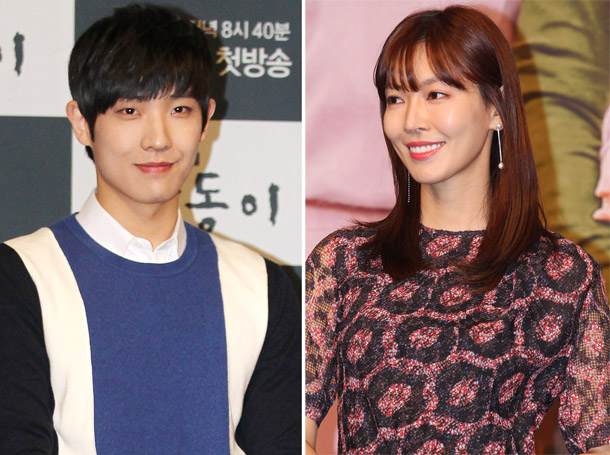 Actress Kim So-yeon is joining singer-turned-actor Lee Joon for the upcoming KBS2 drama Father is Strange.
The two will be taking the leading roles in the upcoming drama. The show will be about the story of a father who reveals his identity to his children in the midst of their marriage preparations.
The upcoming drama will take the timeslot of The Gentlemen of Wolgyesu Tailor Shop, and is to be directed by Lee Jae-sang, who previously directed KBS2 drama Bel Ami (2013) and Trot Lovers (2014).
Kim is a veteran actress who appeared in nearly 30 television productions since her debut in 1994. She was cast in the critically acclaimed 2009 KBS2 drama Iris, and later made a special appearance in its sequels. She recently starred in the MBC drama Happy Home, which ended in August.
"I'm happy that I'm able to take on a new character so soon after the conclusion of my previous drama," Kim said. "I chose to become involved with this drama in order to challenge myself."
Her co-star Lee Joon is a former member of the K-pop band Mblaq. He has been keeping busy this year as an actor, and recently starred in the comedy blockbuster Luck-key.
By Chung Jin-hong