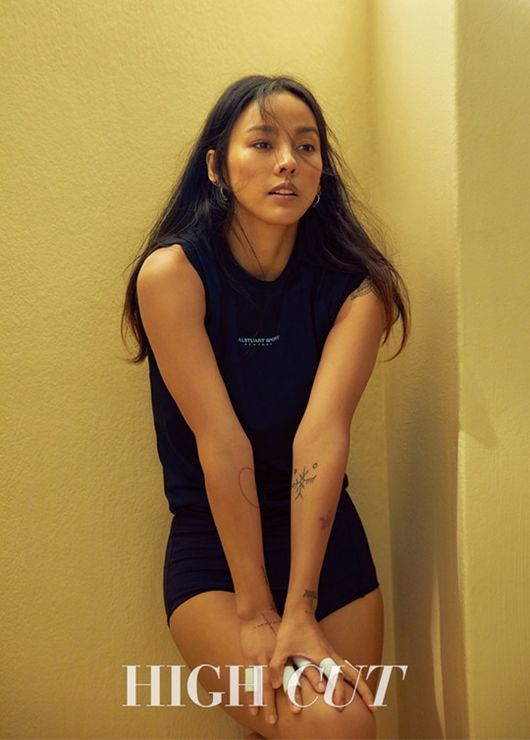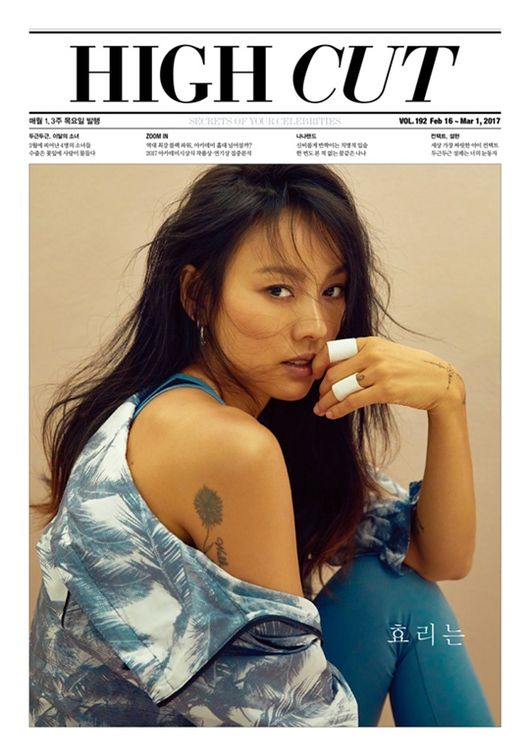 The infamous style icon Lee Hyori is about to make a comeback with her all new 6th original album. She appeared on the cover of High Cut Magazine, showing off her perfect body line. Her deep black hair, light makeup, sporty top and leggings, and zip-up jacket all added to her flawless looks within the photos.
After the photo shoot, Lee Hyori discussed her plans for her new upcoming album and the 20th anniversary of her debut.
She said that Uhm Jung-hwa's comeback really motivated her to plan for this new album.
"I originally wasn't going to release a new album because I never had a detailed plan for it. But Uhm Jung-hwa asked me to feature in one of her songs, so I gladly came to Seoul for recording. It was my first time in 2 years to record a new song. And that moment made me yearn to sing again. Seeing Jung-hwa excitedly prepare for her new album also motivated me to sign with a record label and prepare for my own album. Jung-hwa is like a close sister – she has always been a source of motivation and encouragement for me."
This year marks the 20th anniversary of Lee's debut. She also made a few comments on her past years.
"Time seems to have passed by really fast but during these years a lot of events happened, so it also feels like time passed by really slowly. My 20th anniversary doesn't feel that special for me, but the fact that I'm turning 40 next year still doesn't feel real. I still feel like I'm in my 20s and I have so much things that I want to do, but the number 40 makes me feel a bit sad (chuckle)."
She laughed again while saying that no one would want her to be pretty like a young flower anymore. "Now there are a lot of other pretty celebrities. I was once also one of those people. But I don't think people want that kind of 'young beauty' from me anymore. I feel like I should show a warm, mature side of me now."
Lee Hyori's photo shoots could be seen in High Cut Magazine's volume 192 that was issued on Feb 16. Her photo shoot and videos could also be seen through 'Digital High Cut' on Feb 21. Digital High Cut is available at the App Store and Google Play by searching 'high cut.'
Original article available at http://www.koreadaily.com/news/read.asp?art_id=5022050
Translated by Ellen Kim