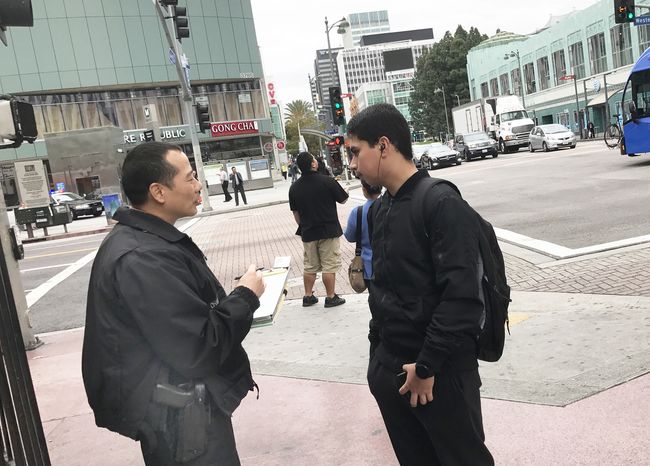 Pedestrians violating traffic lights will be heavily monitored by the police, according to the Los Angeles Police Department (LAPD).
A police officer was seen camping around the intersection of Wilshere and Western on April 7 around 9 a.m. when he caught several pedestrians crossing the street. As people were moving rapidly to make it to work, many of them were ignoring the traffic lights when crossing the street.The officer issued citations for all of them. The fine is believed to range from $190 to $250.
Case in point, the LAPD is focusing on identifying pedestrians crossing the street without abiding by the traffic laws. Out of California's 50 most accident-frequent areas, 35 were in L.A. In Koreatown near Beverly and Vermont alone, 25 injuries were caused in 25 accidents last year.
The primary reason behind the frequently occurring accidents in one area was apparently directly related to the pedestrians' violation of traffic signals and the negligence of the drivers.
California traffic laws stipulate that the crossing the street on a "Don't Walk" sign is a clear violation. Pedestrians are also not allowed to walk outside of the crosswalk area. For drivers, passing by the crosswalk while a pedestrian is crossing the street is prohibited.
Meanwhile, the LAPD added that drivers who are using their electronic devices while the vehicle is stopped in front of the traffic light is also a violation.
By Hyoungjae Kim