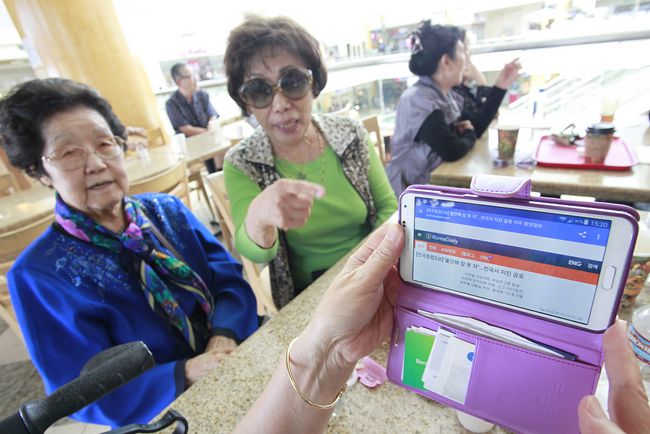 A strong earthquake jolted the Korean peninsula on Monday, sending the entire nation shivering in fear as its people have never experienced a strike of a powerful quake.
The epicenter of the earthquakes was just 8 kilometers south of Gyeongju, a city located about 370 kilometers southeast of the capital city Seoul. The earthquake was reportedly felt throughout the entire Gyeongsang Province and beyond.
An earthquake at magnitude 5.8 is the highest of all-time in history of South Korea since the Korea Meteorological Administration (KMA) began recording the instances in 1978.
"It's impossible to estimate if and when the aftershock of this earthquake will stop," said a KMA official. "As of 5 o'clock in the morning of Tuesday, there have been a total of 166 aftershocks since the earthquake first struck on Monday."
8 injures, 49k reported damages
As of 6 a.m. on Tuesday in South Korea, eight injuries and about 49,000 cases of damaged properties were reported. The number of damages remain relatively low.
The quake was felt throughout the most of the Korean peninsula. Even beyond the major southeastern cities of Daegu, Ulsan and Busan, even some residents in Seoul and its surrounding areas evacuated for their safety.
To add to the concern, mobile messenger Kakaotalk, which most South Koreans use as their main form of communication, experienced a server crash, disabling its chat functions temporarily. Even Samsung Electronics and LG suspended their production line for the time being as a precaution.
Sense of anxiety heightens
In Gyeongju, the epicenter of the earthquake, parts of a big dam was destroyed while many resident properties were either cracked or partly damaged. Around 200 residents in the city evacuated to their town's assembly hall.
The fear was even greater among residents of Busan, many of whom live in taller apartment complexes. "Our entire building was shaking left and right," said 53-year-old resident of a 40-story property, only identified by his last name Son. "I've been told that the building was designed to withstand earthquakes, but I was still nervous."
Seoul resident Min-jeong Cho, 26, said, "I was in bed after getting home from work, but I left the apartment immediately after feeling a big quake. I was too scared to go back home for a while afterwards."
Fear strikes L.A. Koreatown
The news of the big earthquake back home was also a concern to many Korean-Americans, whose families and friends could have been affected.
"My mother lives in Busan, so hearing about the earthquake at first was really shocking," said Ji-yeon Kim, 35, who lives in Irvine, Calif. "I couldn't believe that the magnitude was so high. It's just a relief that the damage wasn't very big."
Some have pointed to South Korean government's response to the earthquake, suggesting that the country was not prepared to address the unexpected occurrence.
"Gyeongju is a city with a lot of cultural assets and history," said Pico Union Neighborhood Council president Jay Park. "Korea has to realize that it isn't immune to big earthquakes and understand how to deal with it in the future."
By Hyoung Jae Kim