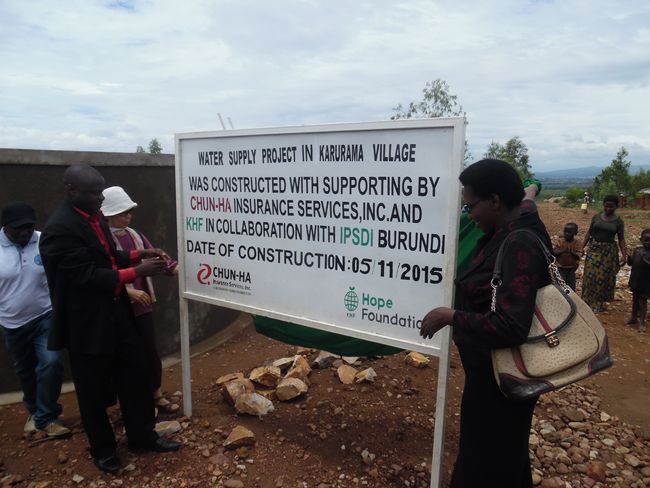 In a small office, employees in their 20s and 30s are holding a meeting. The purpose of the meeting is to arrange the volunteer project they have created to present gifts to underprivileged children in Orange County on the weekend.
That was the scene at the meeting of Korean-American apparel business KORE this past week. "We felt great about delivering gifts to some children last year, so we decided to increase the volume this time around and hand out gifts to about 100 children, as we realized that even a T-shirt is a big deal to them," said KORE president Matthew Kim.
Such is the case at KORE, many businesses are taking their time to look after the community's isolated members instead of hosting the usual, costly year-end festivities.
One design business in Downtown L.A. has also began a special project to donate a year's worth of clothes it has manufactured to the female homeless. The business felt that, although the end of the year is usually a period in which people like to party and enjoy, taking the time to invest in the less fortunate people is more meaningful.
Chuna-Ha Insurance Services will have a raffle at its year-end party on Dec. 23 that requires participants to pay fees, which will be donated to underprivileged children around the world. A large portion of the donated funds will help to support the water supply system in Africa.
Coway is also currently brainstorming ideas for a volunteer project. "The core value of our business is customer service, so our employees obviously have a strong passion for helping others," said Coway's marketing director Hye-jeong Yoon.
Some businesses have already prioritized looking after the families of their employees. By hosting a simple company lunch over a big year-end party, those businesses are issuing bonus payments to employees.
A Downtown L.A.-based printing company is also helping to prepare an enriching holiday season for its Latino employees, many of whom are strongly family oriented.
"The employees seem to be happier to receive bonuses over a company party to celebrate the end of the year," said the company's president. "The intensity of our work is high, so the employees really value spending time with their family."
Another Korean-owned printing business in Gardena even plans to invite about 60 family members of their employees to the company's year-end party.
"The purpose of the party is obviously to celebrate the holiday season," said Hyun-soo Kang, the owner of the business. "But getting together with families also helps to build stronger ties among our staff members."
Many working class Korean-Americans agree that philanthropic efforts to end the year have not exactly been common. "Mainstream businesses have already been making these efforts, so hopefully, the Korean-American community can come up with ideas on their own to contribute," said one volunteer worker in the Korean community.
By Brian Choi