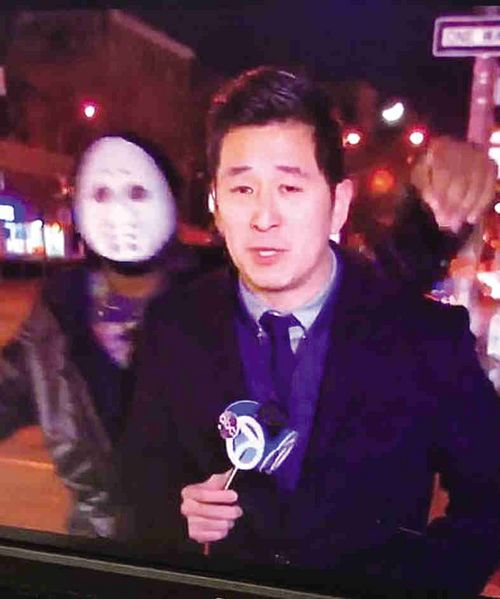 A Korean reporter got attacked in Manhattan during a live broadcast on ABC-7 Friday night.
According to NYPD, a man wearing a hockey mask approached CeFaan Kim, 36, who was reporting an attempted rape. The man tried to speak to the rolling camera and shoved Kim yelling, "Put the camera on me."
When Kim, a former U.S. Army Reserve sergeant, immediately got up and reacted to the violence, the man took off his mask and shouted that he got attacked. The assailant ran off and has not been caught.
Kim was not injured except for few bruises and scratches. "Thank you to everyone who was concerned about my well being," wrote Kim on Facebook.
"Guy totally snuck up on me," Kim continued. "He wouldn't get off me so I shoved him off and then he pushed me to the ground. Thank you to my crew and the random stranger who kept us separated and calmed me down in the heat of the moment." Kim also shared the video of the scene, asking to contact the 7th precinct if seen.
Original article by Hwang Joo-young
Translated by Heewon Kim