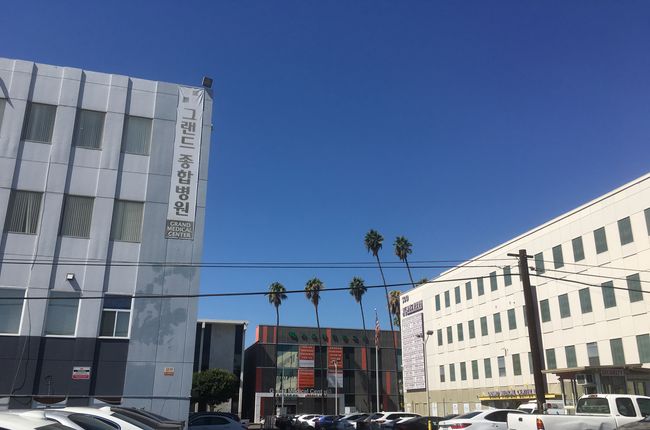 Major Korean medical groups are fighting for supremacy as they began to work towards expansion. Two of the major groups in the Korean community—Seoul Medical Group (SMG) and Korean American Medical Group (KAMG) have been operating their facilities in L.A. and Orange County, respectively, for more than 20 years now.
In recent months, SMG recruiting medical specialists actively after purchasing an additional property (Grand Medical Center) to expand their reach. SMG has also merged with two smaller Southern California-based medical groups to outgrow itself.
KAMG is also walking a similar path after a new chairman was elected last year, as its goal now is to reach out to non-Korean communities in the U.S.
To provide even more competition, Center Medical Group (CMG) has been growing rapidly to form something of a three-way race. CMG, along with about 100 medical specialists, is targeting senior Medicare patients by putting its aging prevention treatment at the forefront.
Many Korean-run medical groups often spring up in numbers, but are later transferred to bigger groups that are a part of the Independent Physicians Association (IPA), according to sources in the medical insurance business.
"It's difficult for smaller medical groups to survive as it's harder for them to sign contracts with larger health insurance companies," said Korean American Insurance and Financial Professional Association (KAIFPA) director James Chun. "That's why the currently existing groups are trying to expand."
Aside from their efforts to expand, the three big Korean medical groups are also providing various opportunities to raise their visibility in the community.
In the case of SMG, a number of free-of-cost medical checkups were already held while the group is also sponsoring concerts of artists from Korea in the U.S.
KAMG also plans to host a large-scale, free health festival on Oct. 1 at Good Samaritan Hospital, where it will have various checkups and seminars.
"The competition among the groups can provide more higher-quality options," said one source, who wished to remain anonymous. "But IPA groups are like corporations. Bankruptcy is a possibility if expenses exceed revenues. When that happens, the consumers are the ones who are the most affected. That's something to be mindful of."
By Jae Hee Lee