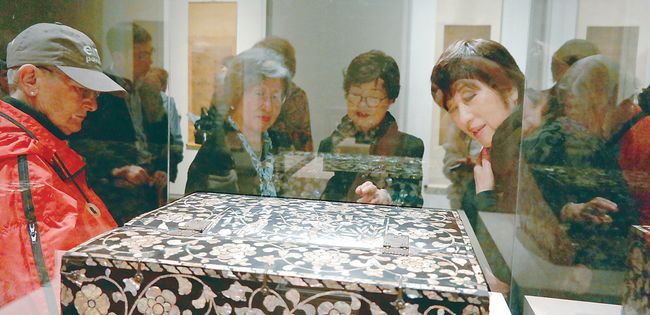 The Korea Foundation is holding Korean Art Lecture Series at LACMA, introducing various aspects of Korean culture and art. The event will be held three times this year.
Having concluded its first lecture of this year about Korean furniture art on February 10, the foundation will have two more lectures in April and October. In the previous lecture, Kang Keum-ja, president of Kang Collection Korean Art, introduced the distinctiveness and diversity found in Korean furniture, as well as the history of it.
"Korean Art Lecture Series at LACMA comprises five lectures, including the Curator Gallery Tour last December and four upcoming lectures," said Kim Byung-kon, director of The Korea Foundation Los Angeles Office. "This series is expected to provide a good chance to introduce various aspects of Korean culture to local people."
On April 9, Rovert Mowry is to have a lecture about Korean traditional ceramic art and on October 15, Martin Bae is to introduce the ceramic art from Three Kingdoms period.
The final lecture of the series, which is to be held on February 11, 2018, will be led by Miki Wick Kim, specialist in Korean contemporary art.
Call (213)389-2003 for more details.
Original article by Oh Soo-yeon
Translated by Heewon Kim