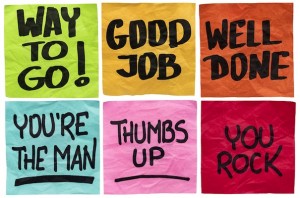 Justin Bieber once asked, "What do you mean when you nod your head yes but you wanna say no?" I asked the same question when I saw individuals in Korean contexts refuse to accept compliments by objecting and replying, "no, no, I'm not that good."
As someone who identifies with American culture, I would have happily accepted the compliment with a "thank you" and a proud smile. Why don't Koreans do the same?
It wasn't until I came to learn that saying "no" to a compliment is an act of politeness and an expression of humility in Korean culture that this strange phenomena started to make sense.
Before I learned this cultural etiquette, I was deeply confused because I mistakenly took their words for their literal meaning. I thought they really meant they weren't worthy of the compliment. But rather, by refusing to bluntly accept a compliment, these individuals were lowering themselves as an expression of humility.
Broadly speaking, it is courteous in Korean culture to decline a compliment one or two times before finally giving in and admitting that it is true.
But remember, cultural norms are malleable and are constantly revolutionizing. Korean culture is changing where more and more young people are saying "yes, thank you" when accepting compliments. So be careful! This etiquette may not be true or applicable in every case.
By Hajin Lily Yi