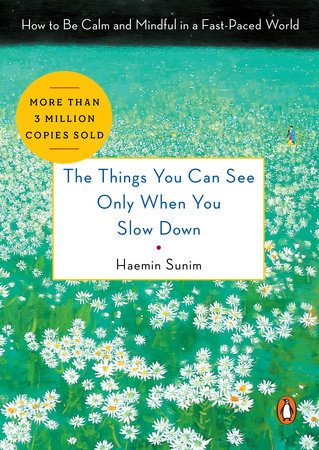 Bestselling essay of South Korean Buddhist monk Haemin has recently been published in English translation and named on top of the bestseller list on British Amazon, reported on February 26.
Published by the Penguin Life, the translated essay, The Things You Can See Only When You Slow Down, has started selling in the British market since Thursday, February 23. Published on February 7, the U.S. edition of the book has sold over 30,000 copies in only two weeks.
The original work, which was published in 2012, has sold over 3 million copies in the local market. Its publishing rights have been sold to 26 countries that are not limited to English-using countries but also including Germany, Italy, Spain, Russia, Mexico, and Brazil.
For the English translation, the author himself and Kim Ji-young, who translated Shin Kyung-sook's novel Please Look After Mom, have worked hand in hand. Haemin, who had worked as a college professor in the U.S. for seven years, spent two years translating and editing the book.
Meanwhile, Haemin will have a promotional trip to the Britain next month for an interview with BBC Radio as well as lectures.
Original article by Lee Ji-young
Translated by Heewon Kim