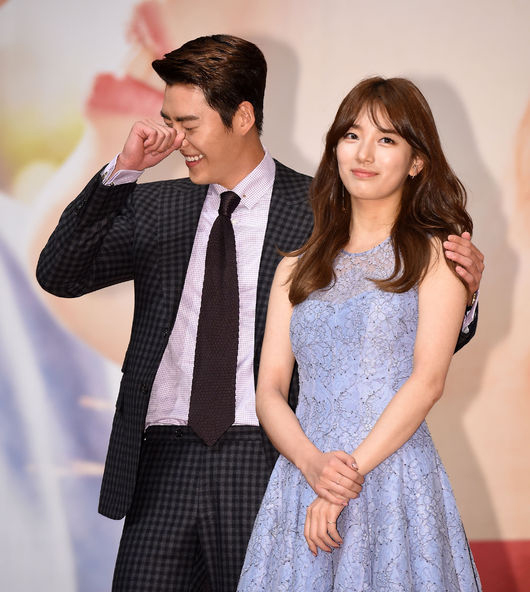 Kim Woo-bin and Suzy attended the press conference on July 4th for their new K-Drama, Uncontrollably Fond, as the main actor and actress.
At the press conference, both Kim Woo-bin and Suzy mentioned their partners. Mentioning his girlfriend, Shin Min-A, with a shy smile, Kim Woo-bin said that they are supporting each other a lot.
He also mentioned Lee Min-ho, Suzy's boyfriend. "Min-ho and I are friends and he expressed his support of the show as well," said Kim Woo-bin.
Uncontrollably Fond is a love story between a top star, Shin Joon-young (Kim Woo-bin), and a documentary producer, No Eul (Suzy). The narrative follows reunion of the two after several years since they were young. Bae Suzy, Kim Woo-bin, Lim Ju-hwan and Lim Ju-eun are starred in Uncontrollably Fond.
First episode of Uncontrollably Fond was broadcasted on July 6th.
Original document available from http://www.koreadaily.com/news/read.asp?art_id=4406215
Translated by Daeun Jeong