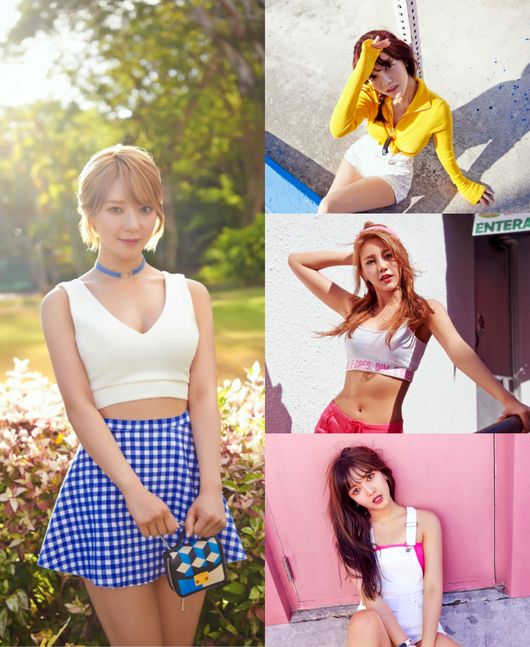 K-pop girl group, AOA, unveiled its "weekend" concept photos with the theme of "Candy Girls."
FNC Entertainment released AOA's second concept photos through AOA official teaser site, following the first, "week" concept shots.
Upcoming fourth mini album of AOA will be released in two different versions – "week" and "weekend." Whereas members of AOA dressed as professional lifeguards in the "week" concept, the second, "weekend" shots display each member's sexy yet adorable weekend looks. 
With the comeback scheduled on May 16th, concept pictures of AOA's new album will be unveiled on the 9th.
Original document available from http://www.koreadaily.com/news/read.asp?art_id=4242170
Translated by Daeun Jeong