Jung Hyung-don, former cast member of Infinite Challenge, has touched his fans with an unpredicted cameo appearance in the "Muhan Company" special.
Jung Hyung-don, one of the only two members who have been with Infinite Challenge since the first season, officially left the show in July for his recurring health issues.
Seeing him back on TV was a great gift to many of his fans, especially because it was through Infinite Challenge he made an appearance after a while.
His narration in the episode touched the fans as well. "Hang in there Jae-suk. Although it is painful and hard now, you have to overcome that. Get well soon, so that we can meet and laugh again," says Hyung-don to Yoo Jae-suk, who's lying in hospital bed after a fatal accident.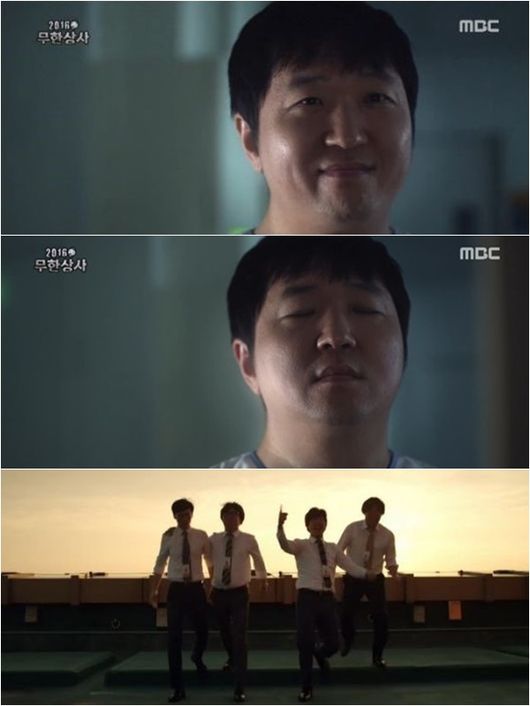 Many who watched the episode perceived his narration as a message to himself. No matter how short his scene in the episode was, fans were happy to see Hyung-don, because it was much like a promise that he will definitely come back.
"Through the cameo appearance, Jung Hyung-don wanted to say hello to the Infinite Challenge fans," said a source from the show. "It was also a promise that he will get well and be back on TV."
Even though Jung Hyung-don made an official announcement through his agency that he leaves Infinite Challenge, fans are still wishing him back in the show, because it was through Infinite Challenge his potential as a TV entertainer was found. Seeing his cameo appearance, they're anticipating to "meet and laugh again."
Original article written by Na-young Choi
Translated by Heewon Kim