With more than 1,200 wineries in the state, California is the best state to explore the wide world of wine. Even though the weather...
As biting cold continues nationwide for several days, some dairy farms even dressed their young calves in jackets. On Wednesday, December 12, the temperature recorded...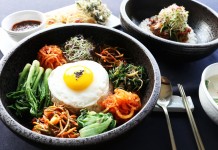 Vegetarian bibimbap has rich nutritional value and it boasts a long history behind its intentional...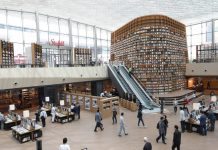 When was the last time you've visited a library? To many people, a library is...
Fitness centers geared toward promoting good health are now transforming into a second business space,...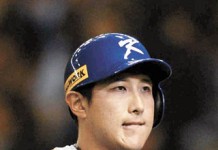 After Lotte Giants infielder Hwang Jae-gyun's dream to play in Major League Baseball next season...
Korean hip hop duo of famous comedian Jung Hyungdon and rapper Defconn, Hyungdon & Daejune...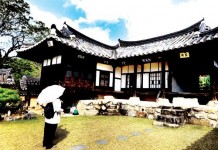 If you want to feel Korea from the bottom of your heart even while sleeping,...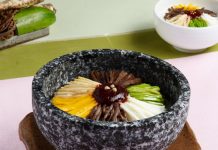 Korean Cultural Center in Los Angeles presents the 2017 K-Cuisine Lecture Series Program for those who are interested in the Korean cuisine. Starting today,...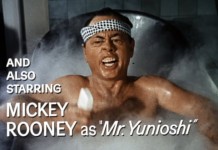 When it comes to diversity, Hollywood movies often lack appropriate and accurate Asian characters. This underrepresentation can be harmful and shows that diversity is...
This week is going to be the busiest week for K-pop fans around the world! From newly debuting girl group Pristin to revamped Highlight,...
Ikseon-dong, Seoul's Neighborhood of Romance *Click and slide to see more! By Juna Moon Ikseon-dong, Seoul's Neighborhood of Romance Ikseon-dong, Seoul's Neighborhood of Romance Ikseon-dong, Seoul's Neighborhood of Romance Ikseon-dong,...
One of the rising concepts among consumers in 2016 has been "soloeconomy." For single-person households, items designed for the convenience of eating or drinking...
The release date of Nike's 'dream shoes' has been confirmed. In March last year, Nike introduced 'HyperAdapt', sneakers that have a 'sale-lacing'' function. Nike's PR...
The Los Angeles Korean American Chamber of Commerce (KACCLA) is debating on how to best utilize its available funds of $300,000. The organization is set...