MC Yoo Jae-suk and global group EXO (SM Entertainment) had a special collaboration to produce their song 'Dancing King', which will be officially released...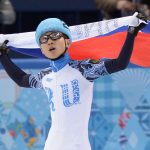 Former South Korean short track gold medalist who acquired Russian citizenship in 2011, Viktor Ahn has been barred from 2018 PyeongChang Winter Olympic Games. January...
With South Korean president Moon Jae-in's birthday only a couple of days left, supporters of the president celebrated his birthday with the luxurious Times...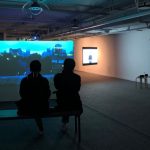 Hidden underground bunker from the past generation has reborn as a complex culture and art space. SeMA Bunker in Yeouido presented Vision on Vision...
The Charity Bazaar 2016 was held on December 10th at the Bank of Hope located at Olympic and Western. The event was hosted by...
The 21st volunteer training seminar hosted by Life Line will be held from Sept. 14 to Oct. 24 on every Tuesdays and Thursdays from...
Renting out your room, apartment or house in Los Angeles on Airbnb for two to three months can help you to make an entire...
Collaboration of three talented girl group members has been unveiled! EXID's Hani, f(x)'s Luna, and Mamamoo's Solar gathered to release a collaboration track, "Honey Bee."...