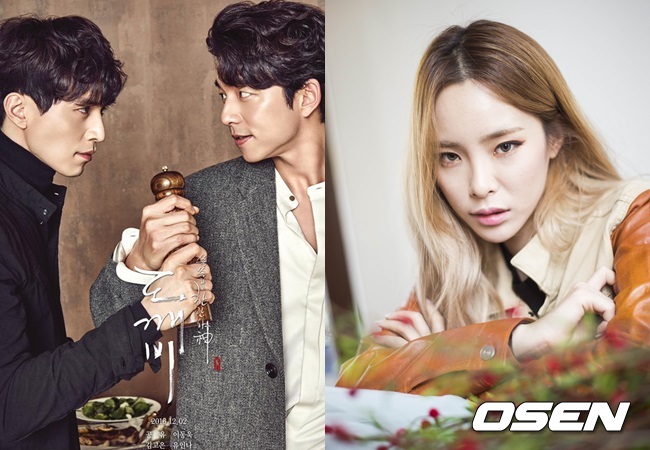 Guardian: The Lonely and Great God, is ready to release the last track on their soundtrack album. This upcoming track is the anticipated opening song of the drama.
According to related officials, Heize has completed recording of the track. The song Heize sings was originally produced without vocal, but as demands for the full release increased, the song was re-created with Heize's vocal.
The upcoming track, "Round and Round," will be released on January 25. As all of the drama's soundtracks – namely, "I Will Go to You Like the First Snow" by Ailee, "Stay with Me" by Punch and Chanyeol, "Beautiful" by Crush, "Heaven" by Roy Kim and Kim EZ, "Love" by Mamamoo, "Hush" by Lasse Lindh, "You Are So Beautiful" by Eddy Kim, "Who Are You" by Sam Kim, "I Miss You" by Soyou – are topping local music charts, expectations for the upcoming track is hiking as well.
Meanwhile, audiences are anticipating to see how the drama is to unfold the remaining three episodes, following the shocking ending scene of episode 13.
Original article by Park Hyun-min
Translated by Heewon Kim