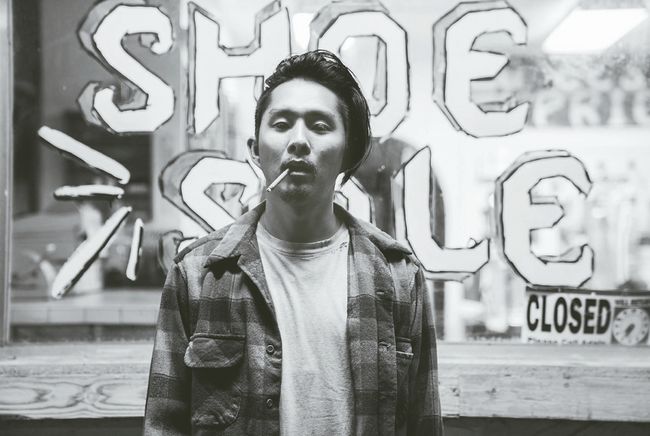 Gook, the film about the tragic experiences of the LA Riots, is becoming a hot issue. The movie – scripted, directed, performed and produced by a Korean-American actor Justin Chon – is officially invited from the Sundance Film Festival which will happen in Park City, Utah in January 2017.
There is a high expectation that the film, which depicts the sorrow of Korean-American community and racism, will cause a great sensation since diversity has been actively discussed in Hollywood and next year is the 25th Anniversary of the LA Riots. Before its debut at the Sundance Film Festival, we had a conversation about the film with Justin Chon, the director, screenwriter, actor and producer of Gook.
– How did you produce the film about the LA Riots?
"It was the film that I planned to shoot five years ago. When I began writing the script last year, I heard about the two other movies of the LA Riots that were filming. So I got their scripts, read them and realized that 'this is not right'. I felt like I should start filming sooner otherwise it is impossible to see the LA Riots movie from Korean-American perspective and no one will ever listen to our voice."
– Is the film is based on the true story?
"My father owned a shoe store in Paramount. Although our store was not damaged horribly, I was deeply influenced by the LA Riots. While I was preparing for the film, I interviewed with the first generation Korean-Americans and researched many articles from LA Times and other major media. My father asked me why do I want to unveil the painful memories and I said, 'Because it is a sad history so I don't want to overlook.' The film is about the LA Riots but I wanted to talk about more stories."
– There are some Korean-Americans feel uncomfortable with the title "Gook," which is a racist slang.
"I intended to. I hope there are some people who are angry and some debates as well. In the movie, 'Gook' focuses on its Korean meaning, 'nation'. There is a scene which explains about the Korean word for the US, 'Mi-Gook', it means 'our world' and 'beautiful country'. I hope you can judge it by yourself after watching the film."
– The Kickstarter funding for the post production far exceeded the goal.
"I was very surprised. $30,000 was the goal, but 574 people funded $56,272 within a month. Honestly I was skeptical about the support and interest from Asian and Korean community, but I gained a huge courage by the result. You cannot see any Caucasian actor in our movie, but you can see many conflicts among generations, races and families in Korean and African-American communities. That's why it was so hard to get investment or funding. So I am very proud and grateful that I got so many supports from the communities."
– What is your message to audience through this film?
"It is 'Let's talk this out.' As a member of American society, I would like to reflect and discuss the past and present of Korean Community together. It's been 25 years after the LA Riots, I want to argue about the future plan together in order to resolve chaos and conflict. I wish I have an opportunity to talk about my film with people from Korean Community."
Original article by Kyung Min Lee, The Korea Daily Los Angeles
Translated by Narae Lee