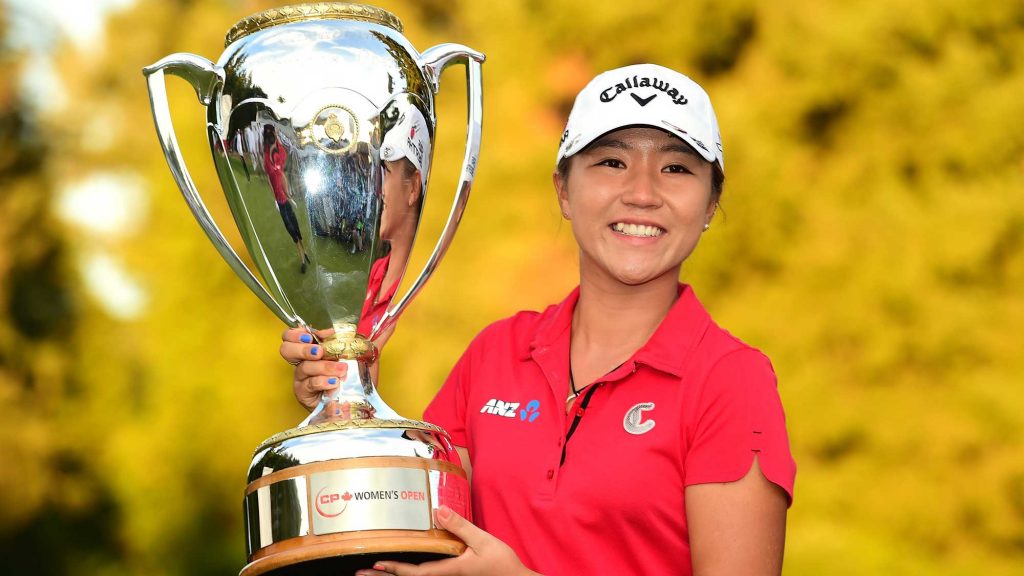 "Lydia's parents always tell their daughter when to sleep, what to eat and what to wear. Her father even points out her swing", said David Leadbetter, a long-time swing coach of Lydia Ko.
Lydia Ko has recently splited with her long-time swing coach, David Leadbetter. Ko phoned Leadbetter on Tuesday evening, December 6, to break the news, saying she needed a change. It was difficult, she said, because he's like family.
"My parting words to Lydia were that I think she needs to take control of her life and her golf game," Leadbetter said. "She's the No. 1 player in the world. She isn't fifteen anymore; she's nearly twenty. Her parents have done a great job bringing her up and getting her to a certain level, but she is old enough now so she should be making her own decisions."
Gil Hong Ko, Lydia's father, immigrated to New Zealand for his daughter's golf career. Michelle Wie, previously known as a "golf genius," too, has a father who is originally from South Korea and moved to Hawaii when his daughter was young. Michelle Wie had heard that she ruined her career because of the rebellion against her father.
Back in March this year, South Korean golfer Ha-Na Jang and her father found themselves riding down an escalator at Changi Airport right behind another South Korean golfer, In Gee Chun. Jang's father had lost hold of the 15 lbs carry-on bag as he watched his daughter tie a shoelace. Chun got pounded in the back by the falling luggage. She suffered from an injury to the muscles surrounding her tail bone, which eventually forced her to withdraw from the tournament in Singapore. It was an accident but misunderstandings and rumors gave a painful time to both players, Chun and Jang.
The term "golf daddies" is used to refer to Korean fathers who practice excessive parenting to train their children as future world champion athletes. The term represents the elitist golf culture among Korean women golfers. However supports and sacrifices from golf daddies take a huge role in solidifying the dominance of Korean born golfers in LPGA.
Behind the championships of Se-ri Pak, Inbee Park and Jiyai Shin, their fathers played important roles. The person who first found Bo-Gyung "Lydia" Ko's talent and brought her to New Zealand to get training was her father.
The characteristics of golf daddies are: 1. belief that their children's success is equivalent to their success, 2. their highest level of diligence, and 3. perfectionism.
Golf daddies receive criticism for their extremely strict disciplining of their children to train them for international competitions. Some have called them selfish because some golf daddies are very demanding to protect their children and to improve their games.
On the other hand, some have also said their parenting comes from tough love and that they are demanding because they feel responsible for their talented children.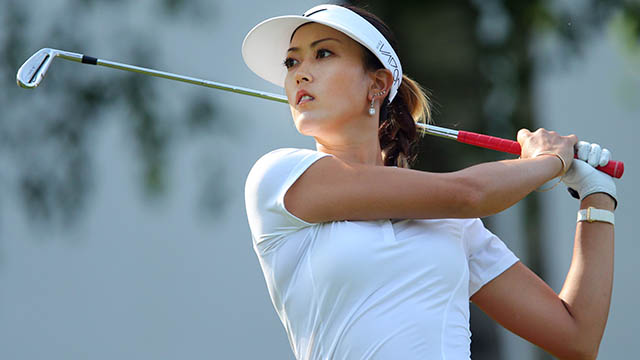 Gyung-bin Lim, a commentator of JTBC Golf channel, has been living in the U.S. for 20 years and he analyzed Michelle Wie's ups and downs. "When Michelle had a troubling slump, most of comments under her articles say that 'her father is still ruining her,' or 'her parents should be away from her.' I remember one of her games 3 Years ago, where she ended up with sloppy 4 putts on the green. She seemed very upset at something, which turned out to be something against her father. She was mad at her father's constant reproach, so she showed her careless attitude by hitting almost 80 shots." Lim also expressed concerns about Lydia Ko that she may follow Wie's path, "Early success, early burnout."
"A slight change in the swing stance leads to a huge difference in playing golf. But Lydia changed everything – swing coach, caddie and clubs – at once. Her father started to worry about his daughter who statistically lost distance and accuracy recently, so he looked for an advice to improve her performance. But he should have left the decision up to experts", said Lim.
"Golf daddies did so many great jobs in raising Korean golfers to top players in major international golf championships," said Won Park, In Gee Chun's mentor. "Parents of professional golfers, they not only sacrifice for the children but also endure all the stresses, rumors, and obstacles around the golfer. That's why these parents are so obsessive about reputation of their children. When a young golfer goes into a slump and starts to hear criticism, his or her parents get more emotional and recall the difficult times they had in the past."
Original article by Young-jae Jung
Translated by Narae Lee