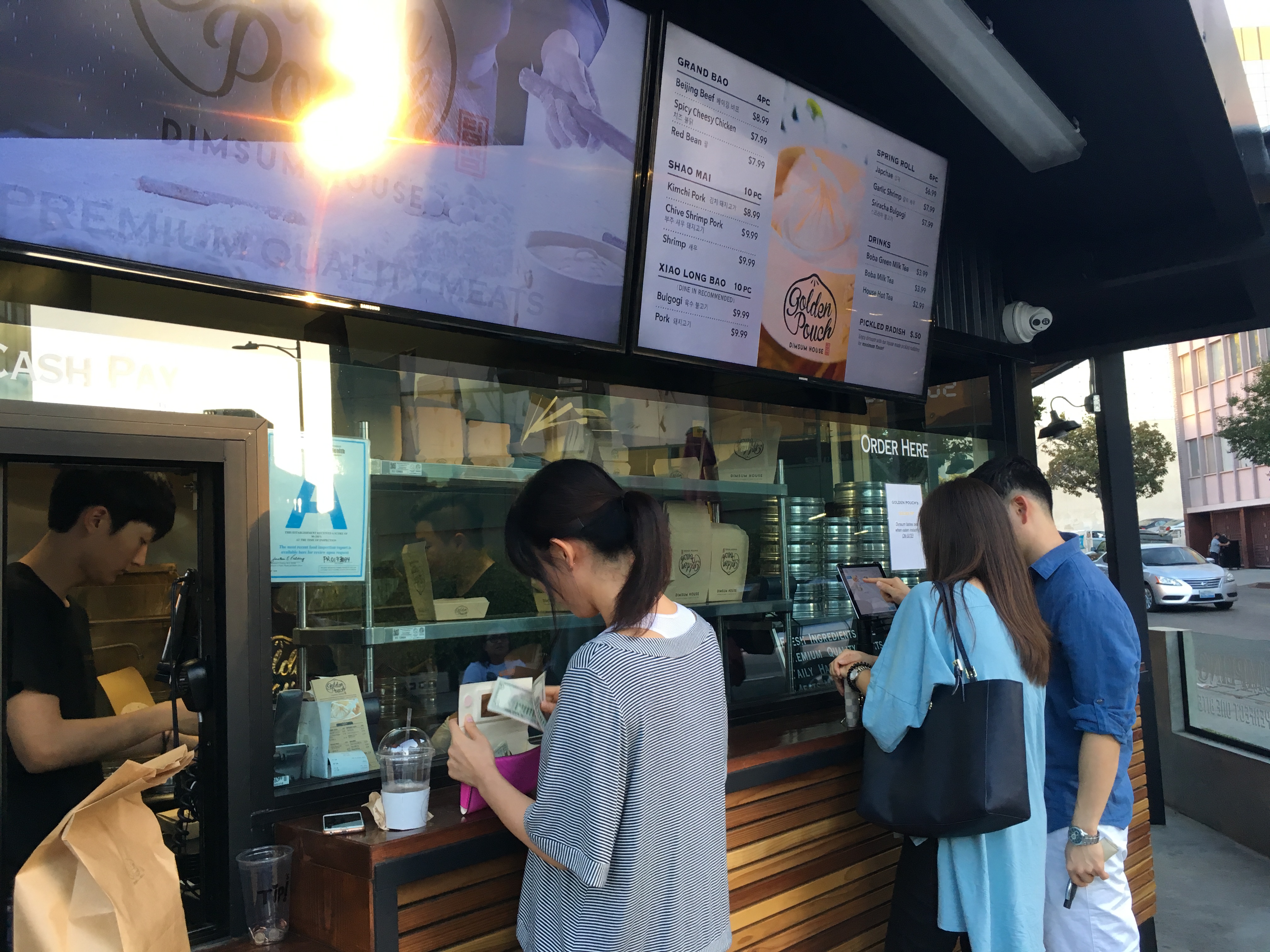 It's never fun to drive in heavy traffic – especially when you're taking your to go food home. Driving in notorious Los Angeles city traffic, warmth of your food slowly fades away when you can do nothing but keeping your watery eyes on the road.
Koreatown residents don't have to suffer that pain anymore – at least when craving for juicy dim sums. Replacing Hollywood's IXLB Dim Sum Eats, Golden Pouch is now serving delectable dim sums on 6th and Catalina.
To add some K-Town vibes to their menu, Golden Pouch serves Korean-inspired dim sums, along with the classic Shrimp Shao Mai and Pork Xiao Long Bao. Bulgogi XLB and Japchae Gyoza are among the popular.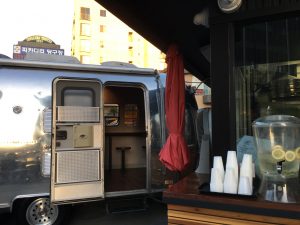 What grabbed my attention on the menu, however, was their selection of spicy items. As a natural-born spicy food lover, the three spicy dim sums – Fiery Chicken Bun, Kimchi Shao Mai, and Sriracha Bulgogi Egg Roll – were more than appealing to me.
Golden Pouch is mainly for take-out customers, but dine-in space is also available in the small trailer-themed seating area located on the side.
This fast food dim sum place stays open until 2 am on weekdays and 3 am on Fridays and Saturdays, offering a great late-night option as well.
Address: 3324 W 6th St, Los Angeles, CA 90020
By Heewon Kim