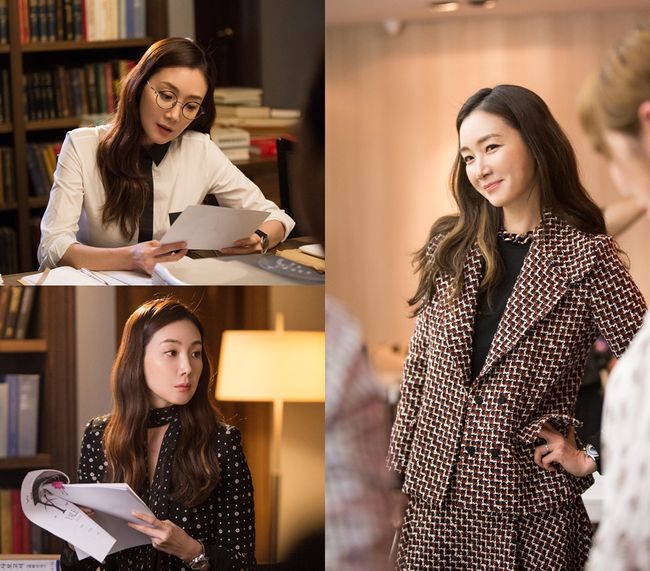 Actress Choi Ji-woo is in a new upcoming drama called 'Woman With a Suitcase', in which she will be appearing as a career woman.
In the new drama, Choi Ji-woo has a role of Cha Geum-joo, who is an intelligent and attractive office manager of a law firm. The character's trademark is her travel suitcase, which she always carries around with a bunch of law-related documents in it. After so much effort, she deserves excellent treatments from her colleagues.
On the 12th, the drama's production crew has released several photos of her on set. In the photos, her sophisticated style stands out as she never loses style even at home when she is working.
The first episode of the drama will be aired on the 26th.
Original article available on http://www.koreadaily.com/news/read.asp?art_id=4594824
Translated by Audrey Joung