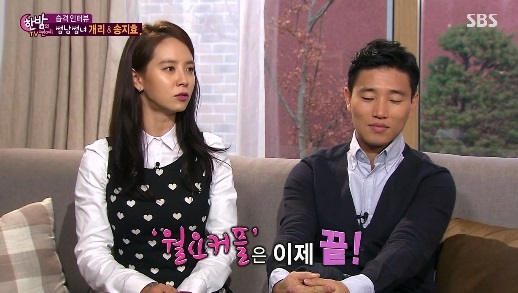 It's time to say farewell to the "Monday couple." Gary, who's been with Running Man since its beginning, is confirmed to bow out of the show.
On October 25, Running Man announced that Gary will be leaving the show. "Despite our attempts to change his mind, Gary expressed his wishes to pursue the career as a musician full time," said the production staff of Running Man.
"We sincerely appreciate Gary's hard work with us for the past 6 years as one of the original members. As he wants to focus on his career as a rapper, we wish him the best."
Gary is one of the original cast members of Running Man since the show's premiere in 2010. Because there hasn't been any change made to the cast since Song Joong-ki's leave in 2011, audiences are already paying attention to the change Gary's absence will bring to the show.
Gary will film the last episode with Running Man on October 31. The episode is to air on November 6.
Original document by Park Jin-young
Translated by Heewon Kim