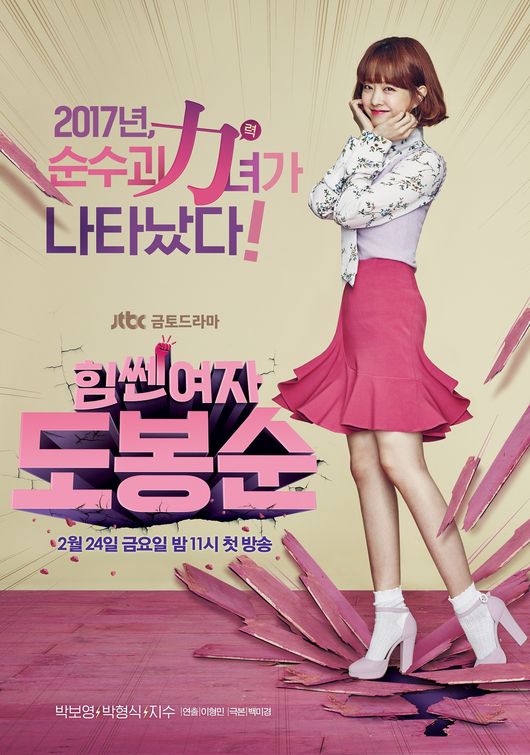 Actress Park Bo-young is transforming into a woman with 'superhuman strength'. Since Park starred in drama 'Oh My Ghost' as a character that is possessed by a ghost, fans are expecting another great performance from her.
On new JTBC drama 'Strong Woman Do Bong-soon', which starts airing today (24th), Park Bo-young took a role of Do Bong-soon who is literally an unbelievably strong woman.
Do Bong-soon was born with superhuman strength. She is powerful, eats well, and even has a great personality. Her dream is to date In Gook-doo (played by Jisoo), who she has been secretly in love with since elementary school.
While she is barely making ends meet, Do Bong-soon accidentally gets involved in a crime incident and reunites with In Gook-doo, who is a police. Then, as she is hired as a bodyguard by Ahn Min-hyuk (played by Park Hyung-sik), who is a CEO of a game company, the three characters will fall in a love triangle.
Original article available at http://www.koreadaily.com/news/read.asp?art_id=5034936
Translated by Audrey Joung