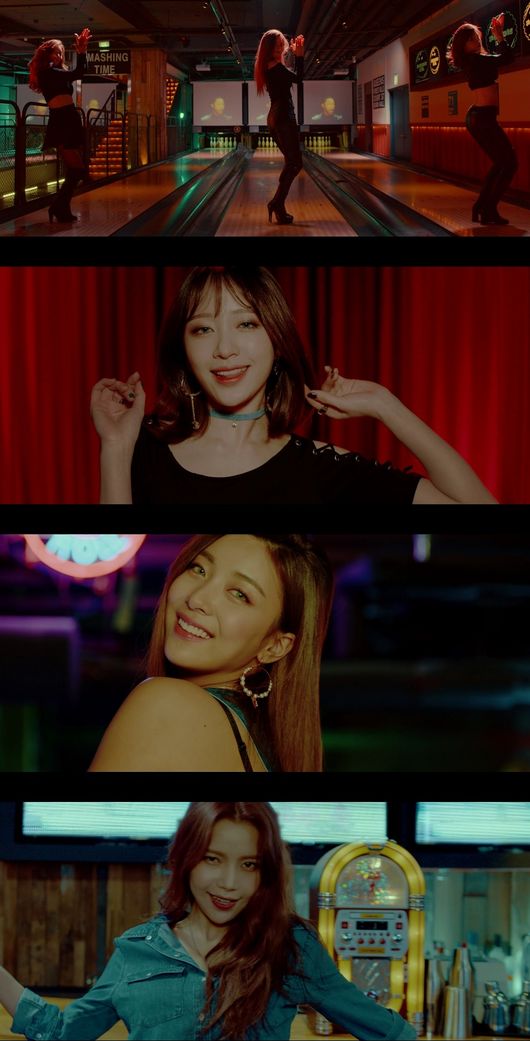 Collaboration of three talented girl group members has been unveiled!
EXID's Hani, f(x)'s Luna, and Mamamoo's Solar gathered to release a collaboration track, "Honey Bee." Released on January 19 at midnight KST, the song is currently on its way to the top of music charts.
Music video, which was released along with the song, is hot as well. In the music video, three artists look sensual, expressing their own appeals at the bowling alley.
Luna, Hani, and Solar prove their chemistry in the new release. In addition to their vocal abilities, the three presents perfect harmony in their choreographic moves as well.
"Honey Bee" is a pop soul track highlighted with trendy and addictive melody on heavy 808 bass and elaborated sax melody. Maximizing the synergies among three K-pop artists in different vocal ranges, the song reveals hidden appeals they haven't shown in their groups.
Collaboration track of Hani, Luna, and Solar, "Honey Bee," was produced by Park Geun-tae who made a number of hit songs including "Dream" by Suzy and Baekhyun and "My Lips… Warm Like Coffee" by Eddy Kim and Lee Sung Kyung.
Watch the music video for "Honey Bee" below!