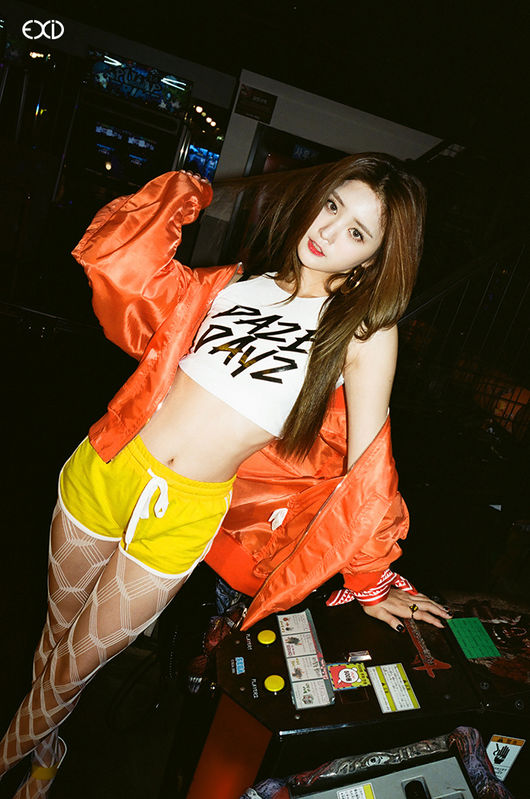 The youngest member of Korea girl group EXID, Jung Hwa, treats fans with her beauty in the teaser photo.
EXID released a series of image teasers of the members for its first full album titled 'Street' through its official social media channels and the official fan page on May 21st.
EXID unveiled their first comeback teaser image on May 20th. Jung Hwa's individual teaser photo is released first for its comeback, which raises fans' hope to see other members' teaser pictures soon.
EXID will make a comeback with the title track 'L.I.E', which is a dance music incorporating R&B, hip-hop, and funk. Shinsadong Tiger, Bumi Nangi, and LE, a member of EXID, composed and put lyrics of the song together. 
EXID gave its official fan club a special pre-screening of the title track through an event held in Seoul on May 21st.
Stay tuned for its upcoming comeback on June 1st!
Original document available from http://www.koreadaily.com/news/read.asp?art_id=4284547
Translated by Daeun Jeong