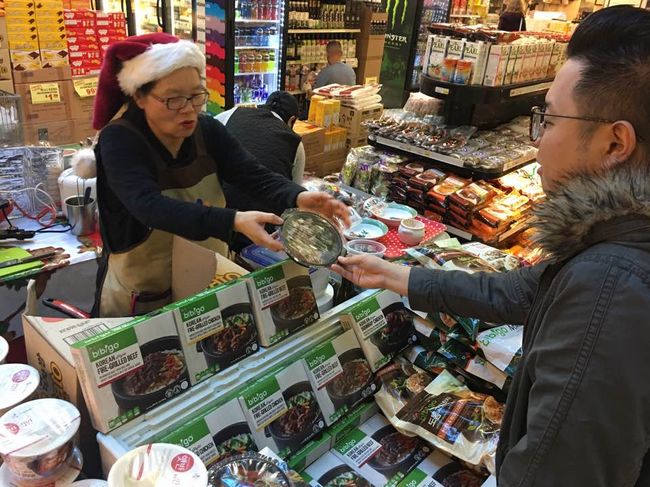 One of the rising concepts among consumers in 2016 has been "soloeconomy." For single-person households, items designed for the convenience of eating or drinking alone are on an upward trend.
The most popular item for those who have bought into the "soloeconomy" lifestyle is "cup rice." Similar to a traditional top ramen, a cup rice contains rice and sauce inside of a paper or plastic container. The value remains largely affordable at just $2 to $4. Options are diverse from curry, fried rice, soup rice and more.
Jayone Foods, Inc. has added even more spin to the mix as its cup rice containers offer bulgogi, vegetable and bibimbap flavors.
Similarly, CJ has also released a set of soup rice cups ranging from tofu soup to seaweed soup to red pepper paste vegetable bowl (bibimbap). The soup rice cups are microwavable as well as most of the other cup rice items.
"Simplicity when consuming a meal is becoming increasingly popular," said CJ. "Cup rice is a perfect item for not only single-person households, but also for students and tourists."
Chunil Food has also released a kimchi shrimp, curry, salmon and vegetable rice cups.
"Items that offer tasty and simple dining experience are getting popular," said Zion Market manager Beom-jun Park. "I've seen an increasing number of office workers who purchase cup rice for lunch at their workplaces."
By Sung Yeon Lee