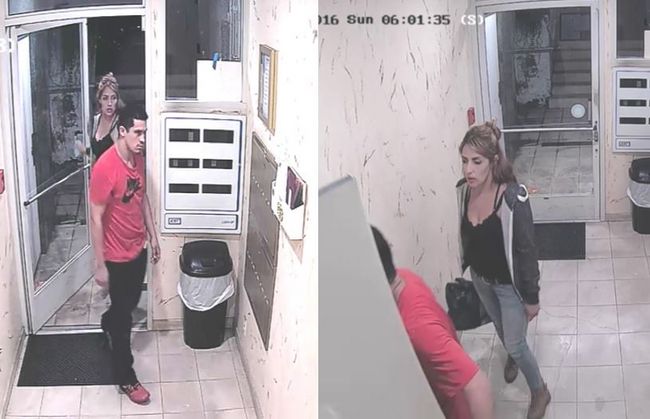 Cars and mailboxes at Los Angeles Koreatown's apartments and condominiums are repeatedly getting broken into by a team of thieves, according to the LAPD.
The LPAD released details of a man and woman who have allegedly teamed up to break into an apartment in Windsor Village. The two wanted robbers, seemingly of Latin origin in their late 20s or early 30s, entered the parking garage of the apartment at 5:50 a.m. last Sunday. They stole various valuables inside the car before feeling the scene.
In the surveillance footage, a male robber with black hair was wearing a red Nike T-shirt alongside his longhaired female counterpart was sporting faded jeans and a grey hoodie walked into the garage to break into the unoccupied vehicle.
"The suspects were skillful in the way they committed their crimes in the footage," said LAPD detective Danny Banachowski. "I want to advise everyone to make sure to keep valuable belongings out of the car and make sure that the doors are locked at all times."
Last April, a Caucasian man was seen entering an apartment in Koreatown to steal packages inside the mailbox after opening it with a key. In May, another Latino broke a windshield of a car in an apartment garage to take the owner's belongings. Aside from those, there have been more suspects who worked in groups of at least two to steal various properties from garages and mailboxes.
In case of mailbox robberies, the suspects are using the personal information attached to mails and packages to commit further crimes, such as identity thefts.
The LAPD advises that prevention is the best way to avoid thefts. Those prevention methods include measures that are as simple as installing a safety lock on a door, frequently checking the mailbox and not leaving valuables inside the car.
"A smartphone app called Nextdoor enables residents to share latest safety issues with nearby neighbors," said Banachowski. "Using this app could also be a big help."
Victims and witnesses of similar robberies are encouraged to report the incident right away by calling 911 or 877-275-5273
By Hyoung Jae Kim