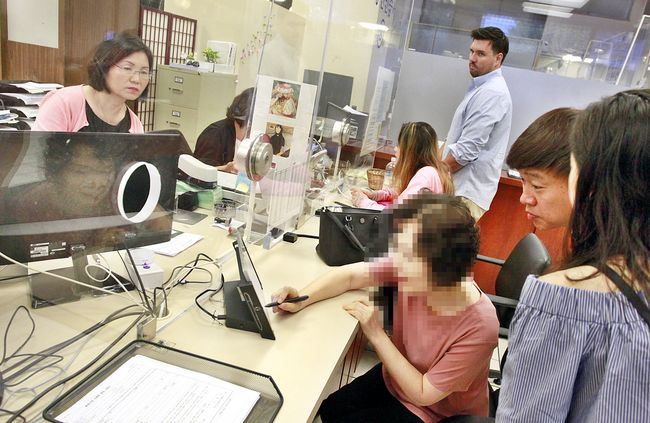 The South Korean consulate office in Los Angeles is undergoing a framework to expand the eligibility to apply for identification for Korean nationals in the United States.
The news is significant for many undocumented immigrants from Korea, as bearers of the consulate ID is also eligible to apply for driver's license.
L.A.'s South Korean consulate office announced that 617 Koreans in Southern California has been granted the reformed ID cards since its release on Oct. 4. Of those, an average of about 21 have been applying for the California driver's license on a daily basis.
"Most applicants for the new ID have been those who've prepared their paperwork almost flawlessly," said one employee at the consulate office. "There has not been a notable problem so far with issuing the consulate IDs from our end."
That being said, the consulate office is now preparing to expand the eligibility requirements to provide a broader group of Korean nationals in California to obtain identification. So far, the ID has only been available to the once legal residents who have "overstayed" in the U.S., but the new set of eligibility requirements is set to include even those who entered the country illegally through Canada or Mexico.
"Previously, only people who were once legal in the U.S. were eligible to apply for the ID," said L.A.'s South Korean consul general Key-cheol Lee. "We've now made a request to the Korean government to ease the eligibility requirements. We are now issuing the ID to those who crossed the border [illegally from Canada or Mexico]."
The consulate office is also preparing to make the ID obtainable for Koreans in Northern California.
"Applying for a driver's license with the consulate ID is possible all across California," Lee added. "If a Korean national residing in Northern California visit our office in L.A., we would like to be able to issue IDs for them as well."
In addition to driver's license, those who hold the consulate ID can also open an account at some banks. Some major Korean-American banks in Koreatown has already began serving those who hold the consulate ID.
Meanwhile, the required paperwork to apply for the consulate ID are follows: Completed application form, electronic passport issued in or after 2008, consent agreement form, $20 processing fee and proof of residence.
By Hyoung Jae Kim