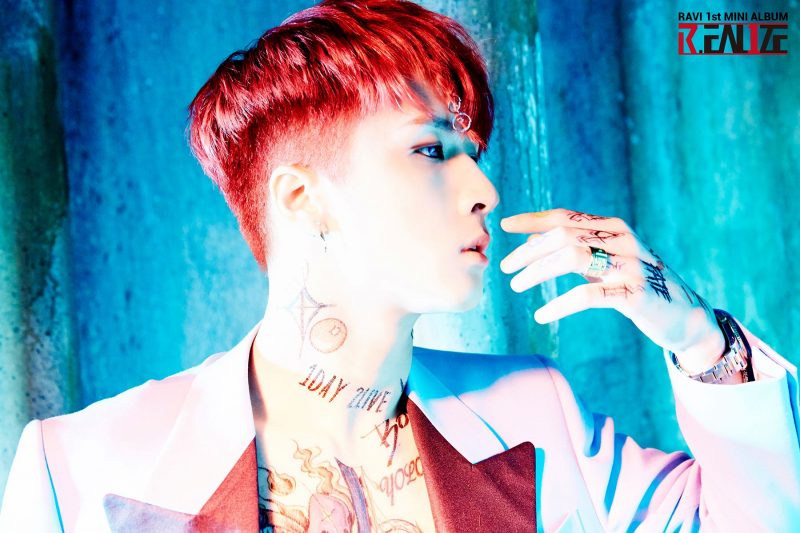 Rapper Ravi of K-pop boy group VIXX has unveiled his first solo project.
On Monday, December 26 KST, Ravi released the cover image, as well as the release schedule, for his upcoming album "RAVI R.EAL1ZE PROJECT" through VIXX's official social media pages.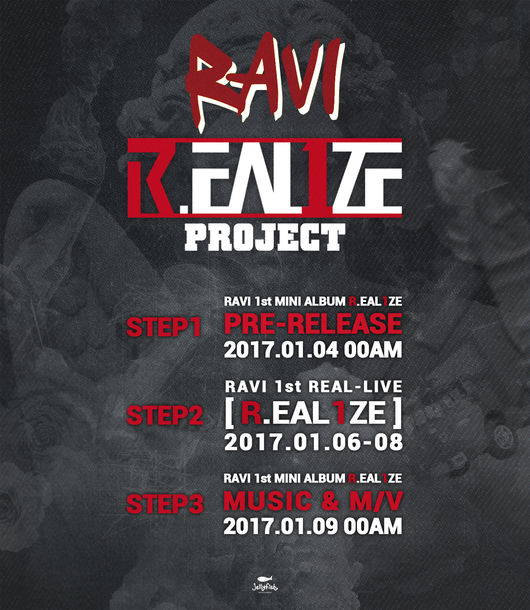 First step listed on the schedule is the pre-release of a song in the mini album. On Wednesday, December 4, one of the songs in Ravi's upcoming mini album "R.EAL1ZE" will be released.
Then the artist will have a solo concert on the 6th, 7th, and 8th of January. All tickets for Ravi's first solo concert have been sold right after the release.
The project takes its last step with the full release of album and the music video on January 9.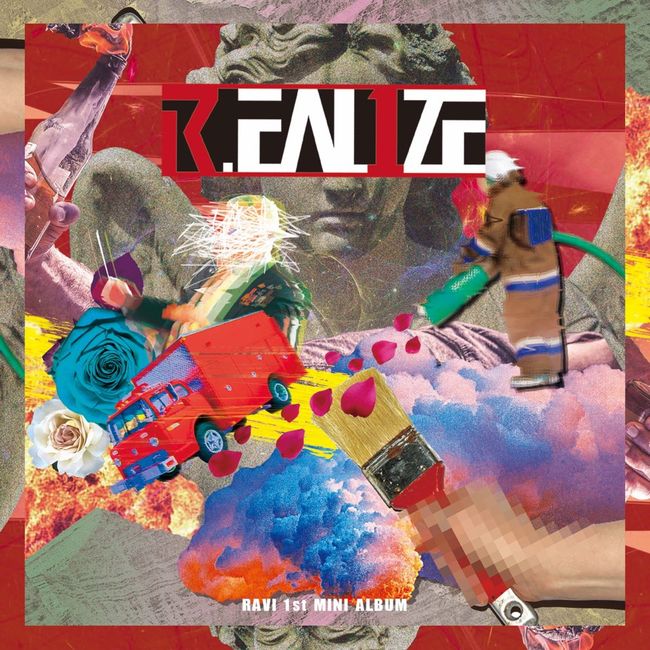 Released schedule and the album cover of Ravi's upcoming solo album are creating a lot of expectations. Especially because Ravi has been showing his musical abilities as a rapper and a producer since his debut, fans are eagerly waiting for his solo debut.
Last year, Ravi participated in the production of the unit group VIXX LR's first mini album, "Beautiful Liar" as a producer as well as the songwriter. The artist also released a mixtape "Reverse" in March this year and Jellyfish Entertainment's second project single, "DamnRa," in July. He designed the performance video for "DamnRa" himself, proving his artistic talent in various fields.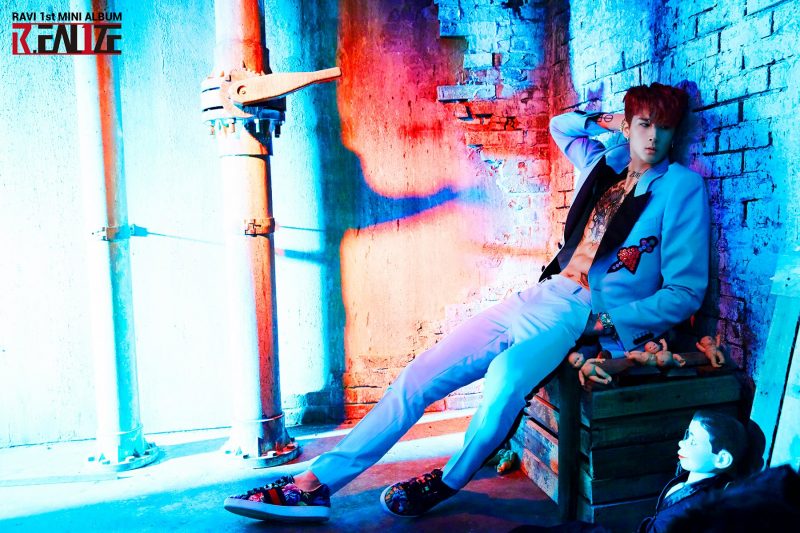 Ravi's first solo album, "R.EAL1ZE" will be fully released on Monday, January 9.
Original article by Park Hyun-min
Translated by Heewon Kim