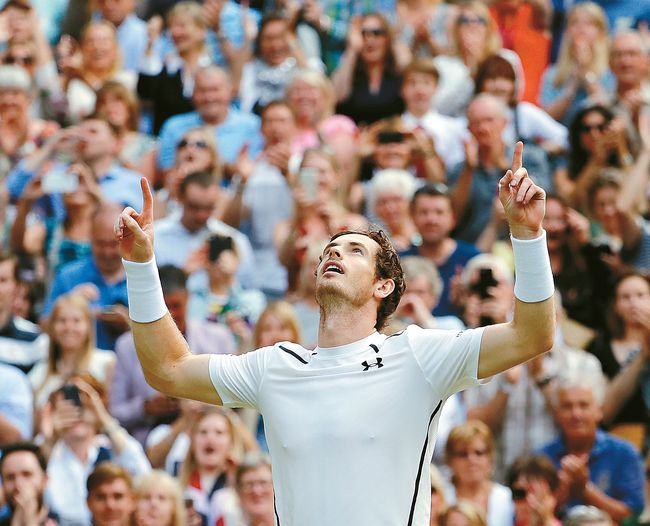 No. 2 world ranked Scottish tennis player Andy Murray faced off against Milos Raonic, his Canadian opponent ranked 7th in the world, for the 2016 Wimbledon Finals on Sunday, July 10. Murray steadily defeated opponent after opponent in the 2016 Wimbledon Tennis Championships until Raonic was the only one standing between him and his second Wimbledon title.
Two days earlier, Murray beat Czech player Thomas Berdych 3-0 (6-3, 6-3, 6-3) in the men's singles semi-finals after Berdych eliminated favorite Roger Federer 3-2 (6-3, 6-7, 4-6, 7-5, 6-3).
This win is not totally unfamiliar to Murray, who claimed his first Wimbledon title in 2013.
"I feel more content this time. Last time I didn't really enjoy the moment as much whereas I'm going to make sure that I enjoy this one," Murray stated in a post-match press conference.
Murray, who was the runner up in the Australian Open this year, places his next priority on the Rio Olympic games in August.
"To see my name go up on the winners board for a second time is amazing, but it's hard to process where I fit in among all those great names right now," Murray admitted.
Murray's victory is accompanied by Serena Williams who tied for the all time 22 grand slam record after achieving her 7th Wimbledon women's singles title this year.
Original article manuscript can be found here
Translated/Adapted by Hankyul Sharon Lee