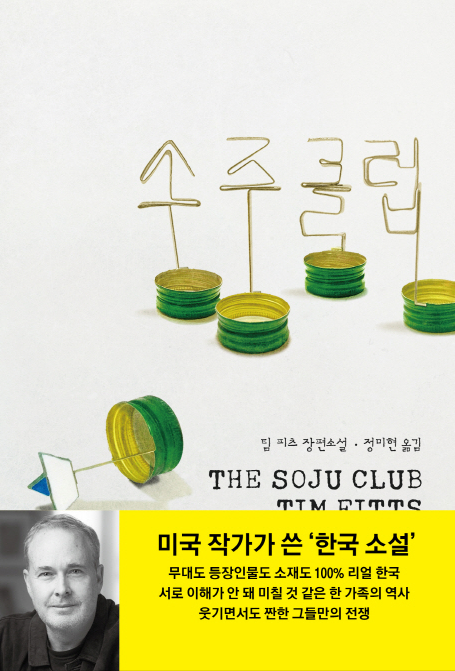 An alcoholic father, a devoted, submissive mother, and the family's fall apart… These are not new literary topics to Korean readers. However, The Soju Club, recent novel published in Korea on November 15, is growing popular among readers in Korea, despite its narrative based on such topics. Behind the novel's popularity, there is Tim Fitts, an American writer who narrates the outdated stories anew.
Tim Fitts is a writer based in Philadelphia, whose stories and photography have appeared in journals such as The Gettysburg Review, Granta, and others. In 2000, Fitts visited South Korea and stayed in the country for five years, which inspired him to write a novel narrated by a Korean narrator living in Korea.
The narrative progresses as the narrator, Wonho, receives a call from his father who lives in Geojedo, an island located on the peninsula's southern coast. The narrator visits his parents to dissuade them from gray divorce, but ends up getting involved in father's last fishing trip.
Tim Fitts' portrayal of Korean family and society, as well as the culture infused in both, is surprisingly forthright and realistic that the publisher advertises the book as an "American author's Korean novel about 100% real Korea."
The appeal of this "Korean novel," however, is not limited to Korea. The Soju Club is rather a collection of comedies and tragedies derived by universal themes such as father and son, food and drink, and writer's growing ego. Through the modern history of Korea, Fitts bridges a family history to the universal human characteristics.
By Heewon Kim