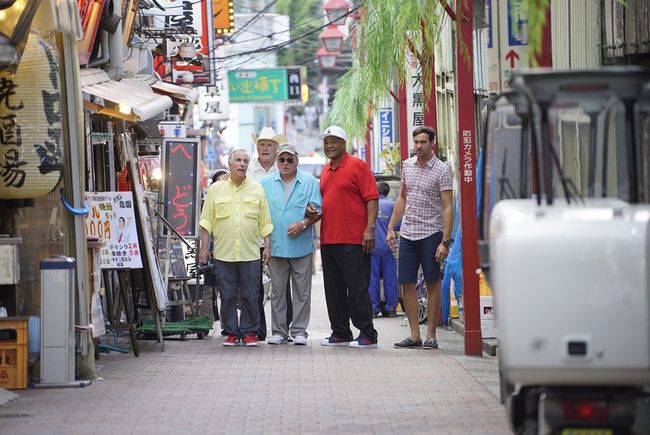 NBC's new show, 'Better Late Than Never', which is an adaptation of Korean famous show 'Grandpas Over Flowers', had a great start with its first episode. According to audience measurement companies including Nielsen, the show's first episode recorded the highest viewing rate among its competitors that were aired at the same time, marking 7.4 million viewers (18-49 in age). In the daily viewer rating, the show was second highest after 'America's Got Talent', which is also a NBC show.
'Better Late Than Never' is the first case of a Korean variety show imported to America. NBC had acquired the show's format publication right back in 2014, and after two years of production making process, the company was finally able to air it during the prime time.
As some of the most famous senior actors starred in 'Grandpas Over Flowers' including Lee Soon-jae, Shin Goo, Park Geun-hyung, Baek Il-sup, 'Better Late Than Never' also features famous American celebrities. The show's cast consists of Actors Henry Winkler and William Shatner, former NFL star player Terry Bradshaw, and boxer George Foreman. For the role of Lee Suh-jin, who was a "porter" for the seniors, comedian Jeff Dye took the role.
The first episode shows the men travelling to Tokyo and Mount Fuji in Japan. The season will cover them visiting some of the Asian countries including Hong Kong, Thailand and Korea.
'Better Late Than Never' is aired on Tuesdays 10/9c on NBC.
https://www.youtube.com/watch?v=RPZ8UyqEXdA