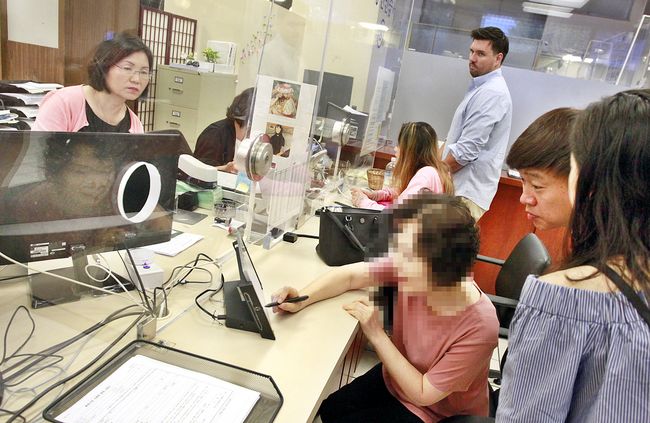 The signs are clear that undocumented immigrants from South Korea have been waiting patiently for the new identification card issued by the Consulate General of the Republic of Korea. As the consulate office began issuing the ID since Oct. 4, a total of 146 people have obtained their cards between then and last Tuesday.
As approximately 30 people are receiving the new ID card, the rate has so far been higher than when the older form of the consulate card was first released in 2006.
"The office was especially busy when we began re-issuing the consulate ID on Oct. 4 and also on Oct. 11, which was right after Columbus Day," said consulate representative Sung-ho Lee. "The average number of applicants on a daily basis has been about 30. Most of the applicants are either undocumented immigrants or international students from South Korea. If an applicant has the proper paperwork for submission, it only takes about 10 minutes for us to issue the card."
The Korean consulate office in L.A. began issuing the much anticipated ID card to South Korean citizens residing in Southern California from Oct. 4 under the AB 60, which directs the California Department of Motor Vehicles (DMV) to grant driver's license to all residents regardless of their immigration status.
More importantly, the new IDs are accepted by the DMV, which recognizes the consulate-issued card as a primary paperwork for driver's license applicants. Although the consulate office has been granting a similar ID for years, the DMV has refused to accept it as one's form of identification as the card did not contain a hologram, barcode or QR code, which made it susceptible to illegal duplication. The new ID is designed to meet the DMV's prerequisites.
The DMV has already agreed to accept the consulate ID starting November, which would help to shorten application process for driver's license for hundreds of thousands of people in Southern California.
Besides gaining eligibility for driver's license, the consulate ID holders can also use their cards to open bank accounts and various lease contracts. However, those with criminal records in either South Korea or the United States are not eligible for the consulate ID.
The required documents for the consulate ID include a completed application form, original passport and a copy, consent form, overseas resident registration form, a processing fee of $20 and proof of residence.
By Byung Il Kim