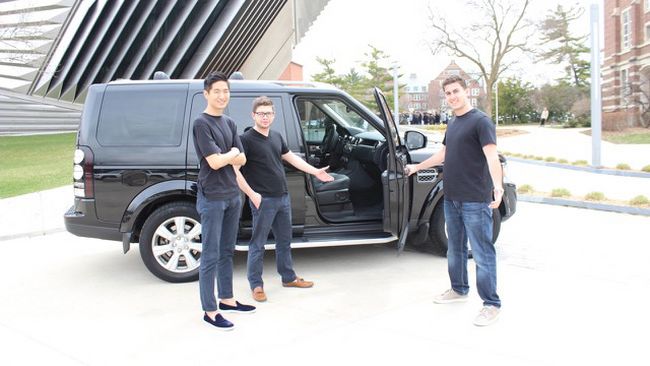 DriverOnTap, a smartphone app targeted to serve drivers get home after a drunken night out, is steadily expanding its services.
Designed by Hyuk-joo Kwon, DriverOnTap enables a smartphone user with a car to find a person nearby to drive the vehicle to a desired destination. The app first launched in Detroit, Mich. in July 2014.
It has since been a hit among partygoers who took their cars for a night out before consuming a little too much alcohol to drive back home. Kwon is still working as DriverOnTap's chief technology officer.
Smartphone-based taxi services Uber and Lyft have already become popular around the globe, but an app to locate a driver is still something of an abstract concept in the United States.
The inspiration behind DriverOnTap was inspired by its founder Jose Ramirez who often took a cab home after a night out at the bar after driving his own car to get there. Ramirez often had to go through the hassle of taking a cab again in the next morning to bring his car home.
For many Koreans, the "driver service" is already a familiar experience as similar businesses to DriverOnTap has existed back home and in many Koreatowns across the country for years. To provide additional options, DriverOnTap also takes reservations and comes with an insurance that covers up to $500 in case of an accident.
Becoming a driver for DriverOnTap is relatively strict. DriverOnTap has a meticulous screening process as providing designated drivers to cars owned by another individual requires assured safety measures. Drivers who wish to work for DriverOnTap must have a clean driving record for at least 10 years. They are also required to go through 10 hours of training conducted by DriverOnTap.
There are currently approximately 100 drivers working for DriverOnTap in Michigan alone. They are also required to wear uniforms. A DriverOnTap driver must also display his or her identification card after entering a customer's vehicle.
All reservations are made through the DriverOnTap app. Any iPhone or Android smartphone users can download the app which enables reservations up to six hours prior to the customer's desired time. The base fee for hiring a driver starts at $35. Although the service is primarily exclusive to Michigan at the moment, DriverOnTap plans to expand its business countrywide in the near future.
By Byong Il Kim