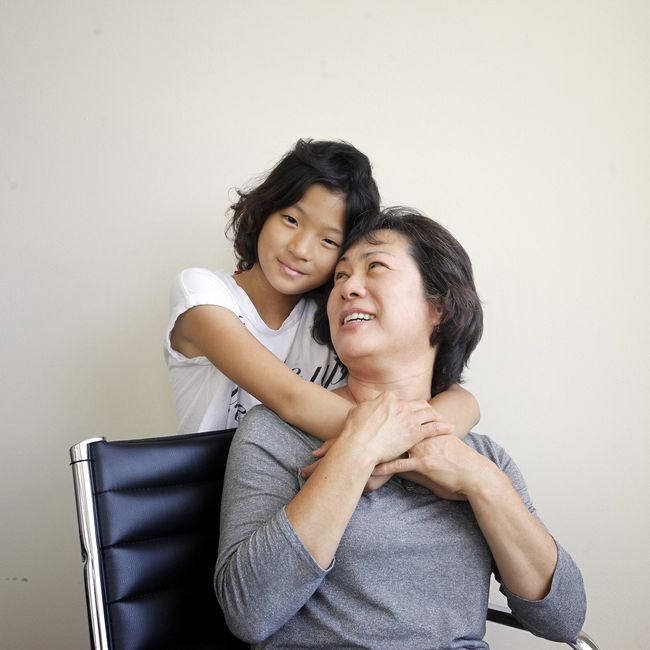 Is it possible to change?
There were no solutions. She was the one to avoid among the students at school. Besides feeding her medicine, there was no way to help her.
Rosa, 10, was diagnosed with autism, attention deficit hyperactivity disorder (ADHD) and obsessive-compulsive disorder at the same time.
Child caretaker Hae-ryung Lim from the L.A. Samil Church first met Rosa last summer.
Rosa was dragged to the child autism camp hosted by the church. The level of her autistic conditions was severe as medication was the only way to keep her under control.
What first caught Lim's attention more than Rosa's behavior was her bushy hairstyle. She had to wear a wig as pulling on her hair was a habit. The kids at school often poked fun at Rosa because of her bald spots. The wig not only covered Rosa's face, but also her mind as well.
"Hi, Rosa. Do you want to see my hair? I also lost hair like you did!"
Lim abruptly pulled out a fistful of hair from herself and showed it to Rosa. That was their first ever interaction.
On that very day, Lim went to a hair salon with Rosa. They both got a perm. It was the first time Rosa ever took her wig off in front of a stranger. The change began to occur.
"Rosa, could you write the numbers 7825?"
Rosa was puzzled for a while. Then, she wrote on the paper.
"7000 800 25."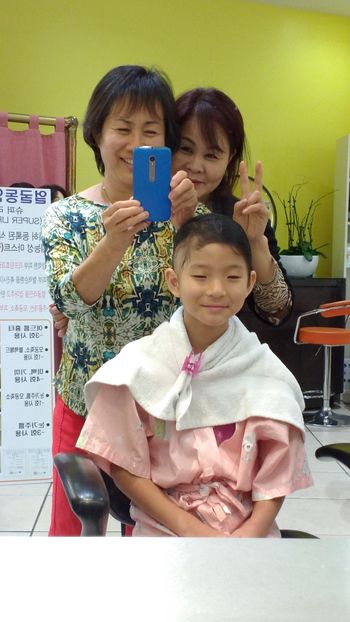 Rosa is currently attending Leo Politi Elementary School in L.A. Koreatown. Until recently, she was a part of the Individualized Education Program (IEP) at the school.
"I realized that this was too tough for me to handle on my own," Lim said. "So I got Rosa's parents to agree with me to go see her homeroom teacher, Mrs. Dowell. After explaining the situation, I agree with Mrs. Dowell and Rosa's parents to share every little information about her throughout the day. That's when we began to exchange information about Rosa and looked after her around the clock."
Through text messages, Lim learned more about Rosa's attitude and habits with her parents and teachers. She also met with Rosa every week to hang out together.
That is when Rosa began to acknowledge the value of having people around her. She began making efforts to control herself for others. That in turn helped her to reduce her reliance on medication. The kids around her started to notice the difference, too.
"Rosa whispered, 'I really like you,' one day into my years and smiled," Lim said. "I started shedding tears without even noticing it. There are children and families out there suffering without anyone even knowing. By learning about Rosa's story, I hope our community can work together to deliver hope to those people."
Last month, Leo Politi Elementary School chose to assign Rosa to regular classes along with the rest of the students.
"It is nearly a miracle that such a change has been made less than a year," said Mrs. Dowell. "It's the result of cooperation among parents, school and the church."
Rosa seemed shy when the Korea Daily met with her for an interview. She was no longer wearing a wig. She also stopped taking medication. Throughout the two-hour interview, she remained calm.
"Are you not sick anymore, Rosa?"
"No. It's really good now."
"What do you want to be when you grow up?"
"A chef. I want to make tasty food and share it with people."
Rosa has changed. Or maybe she returned to her real self. The collective love and attention has given a 10-year-old girl a new world.
By Yeol Jang