This year's winter in Los Angeles has been a bit abnormal with frequent rainfalls and less sunbath-friendly weather. While still waiting for the sun to add a final touch that makes our ice creams taste even better, let's review the list below so that we can run to these ice cream parlors as soon as the sun is out.
Gresescent Ice Cream "The Bouquet"
850 S Olive St, Los Angeles, CA 90014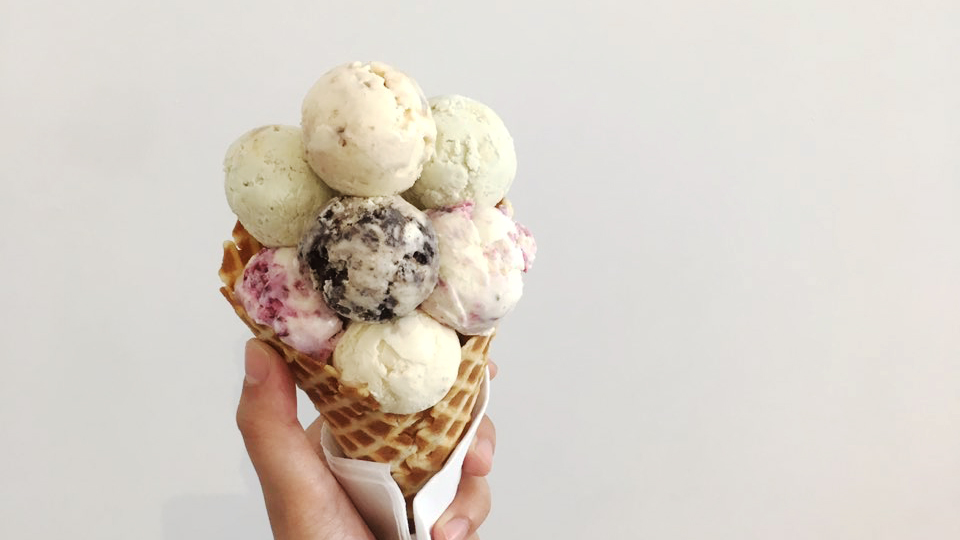 Gresescent Ice Cream, located near the Whole Foods Market, serves 25 rotating flavors. While familiar flavors made with finest ingredients from Straus Creamery and Valrhona are pleasing to the palate, unique creations like Blackberry Mint Mojito, Spiced Maple Pecan, and Grilled Pineapple with Bourbon Caramel will awake your taste buds. If you can't decide which flavor you want, don't worry. Gresescent is here to serve you the "ice cream bouquets," 10 mini scoops in a waffle cone.
Little Damage "Mix"
700 S Spring St, Los Angeles, CA 90014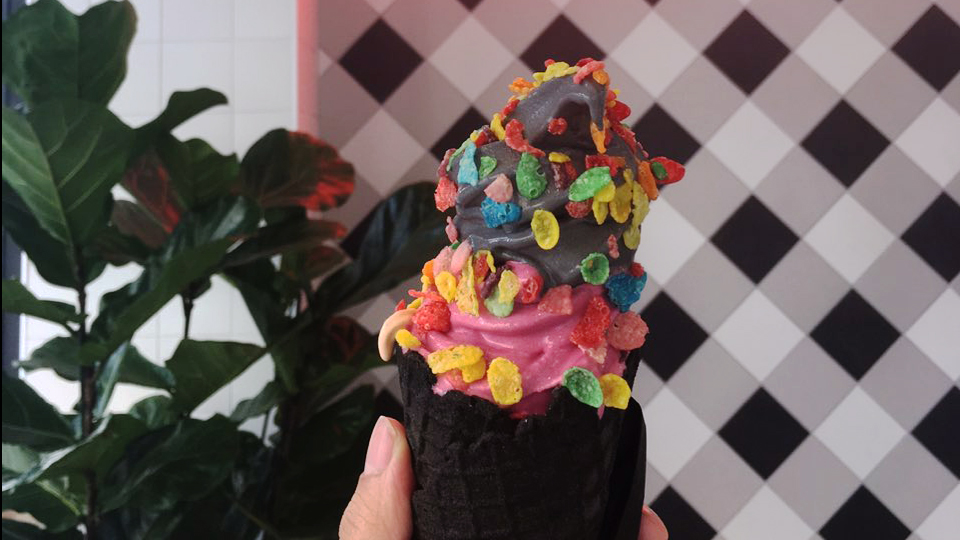 Another player in DTLA, Little Damage is an ideal place if you prefer icy and lighter texture. Their soft serves are made vegan and lacto-free, which allow more people to enjoy their delectable treats. Go either all-black by ordering Almond Charcoal ice cream on their signature black waffle cone, or colorful by ordering a mix of everything with the fruity pebbles topping – whichever matches your soul!
Meli's Italian Ice "The Radio Ball"
4059 W 3rd St, Los Angeles, CA 90020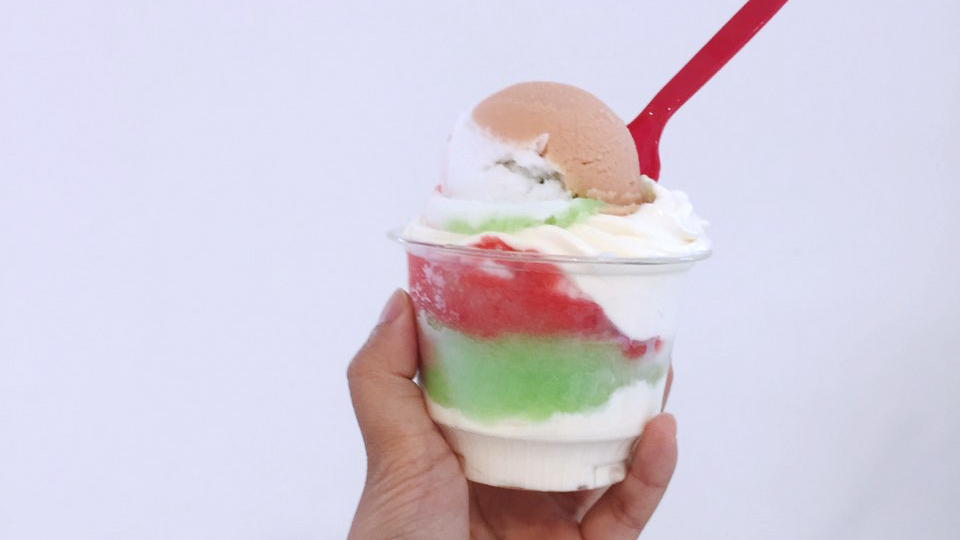 If you can't decide between thick frozen custard and refreshing fruit sorbet, try the "Radio Ball" at Meli's Italian Ice located in Koreatown. The combination of traditional Italian ice and frozen custard is better than what you can imagine.
Van Leeuwen "Planet Earth"
300 S Santa Fe Ave R, Los Angeles, CA 90013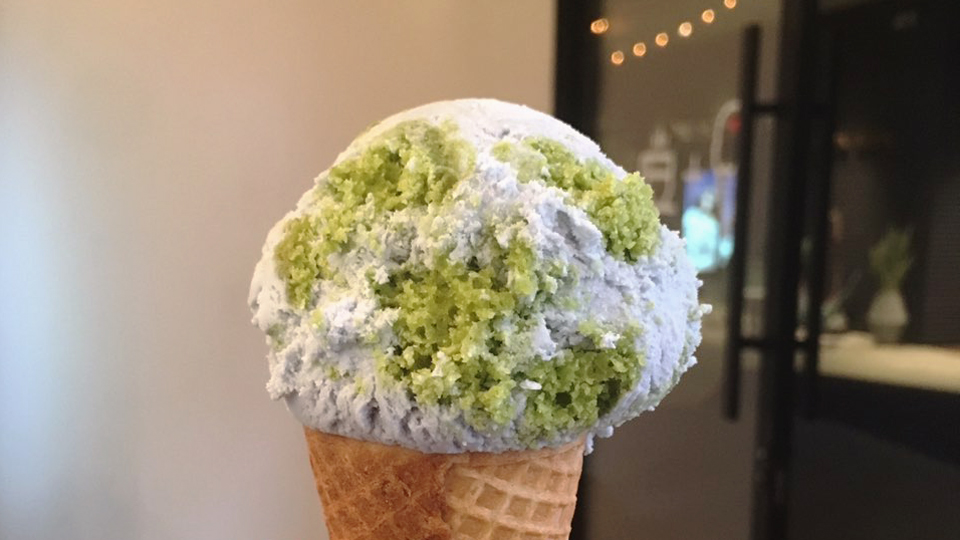 Came all the way from New York to Los Angeles on its yellow ice cream truck, Van Leeuwen's ice cream is renowned for its creamy texture and unique seasonal flavors. Among them, their lasted flavor "Planer Earth" is known for its beauty, naturally colored with spirulina powder and matcha.
Somi Somi "Taiyaki Ice Cream"
620 S Manhattan Pl #208-A, Los Angeles, CA 90005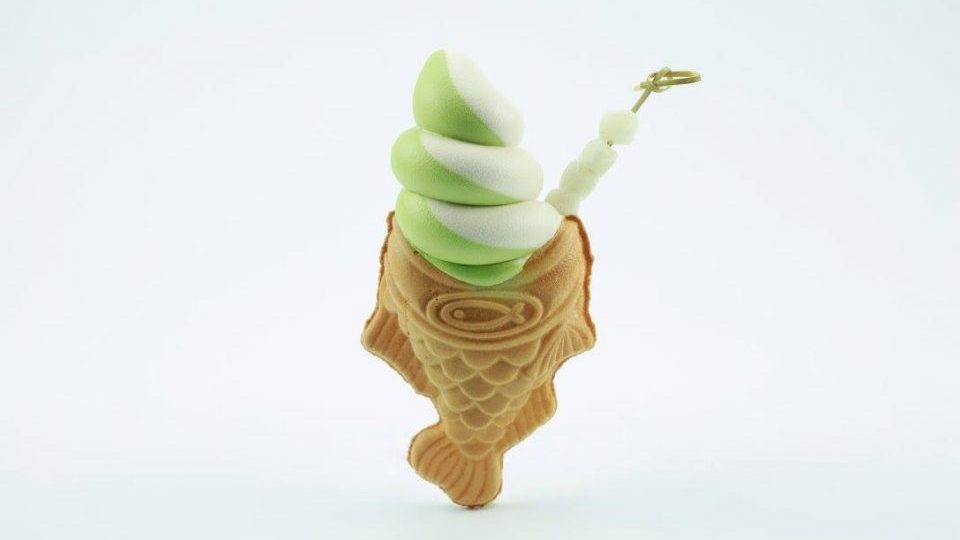 If same old waffle cone bores you, try your ice cream in a fish-shaped pastry cone. At Somi Somi, which is centrally located in Koreatown, you can have your soft serve in the pancake-like Taiyaki cone filled with red bean, custard, or Nutella.
By Heewon Kim