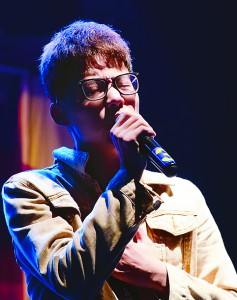 Whatever your feelings may be this Valentine's season, one of these songs can express what's in your heart!
The song "La La La," released in 2008, differs from the powerfully belted ballads that made SG Wannabe a household name. "La La La" incorporates a soft-country music-influence that was well-received. The song has lyrics poetically describing a love in which one feels as they have not done enough for their other half.
"Your heavy shoulders make my heart hurt because I haven't done a thing for you." "I'm In Love," first composed and sung by famed producer Ra.D in 2009, was remade by the lead vocalist of Brown Eyed Girls, Narsha. Contrary to the original, the minimalist production and acoustic sound create a soft warm feeling that amplifies the lovely confession of love in the lyrics from a female perspective.
The highlight of the song reveals infatuation and devotion, when she sings, "You're the only thing I think about all day. I can be your good love, wanna be your four-leafed clover." "I Love You" was the debut ballad in 2003 for the singer Tim, originally a VJ on MTV. The song lyrics vividly describe feelings of an unrequited love told from Tim's perspective. As the song ends, it appears that he has fallen in love at a distance and is not even able to make direct contact. He regrettably keeps the words "I love you" to himself, which many can relate to.
By Steven Ayala