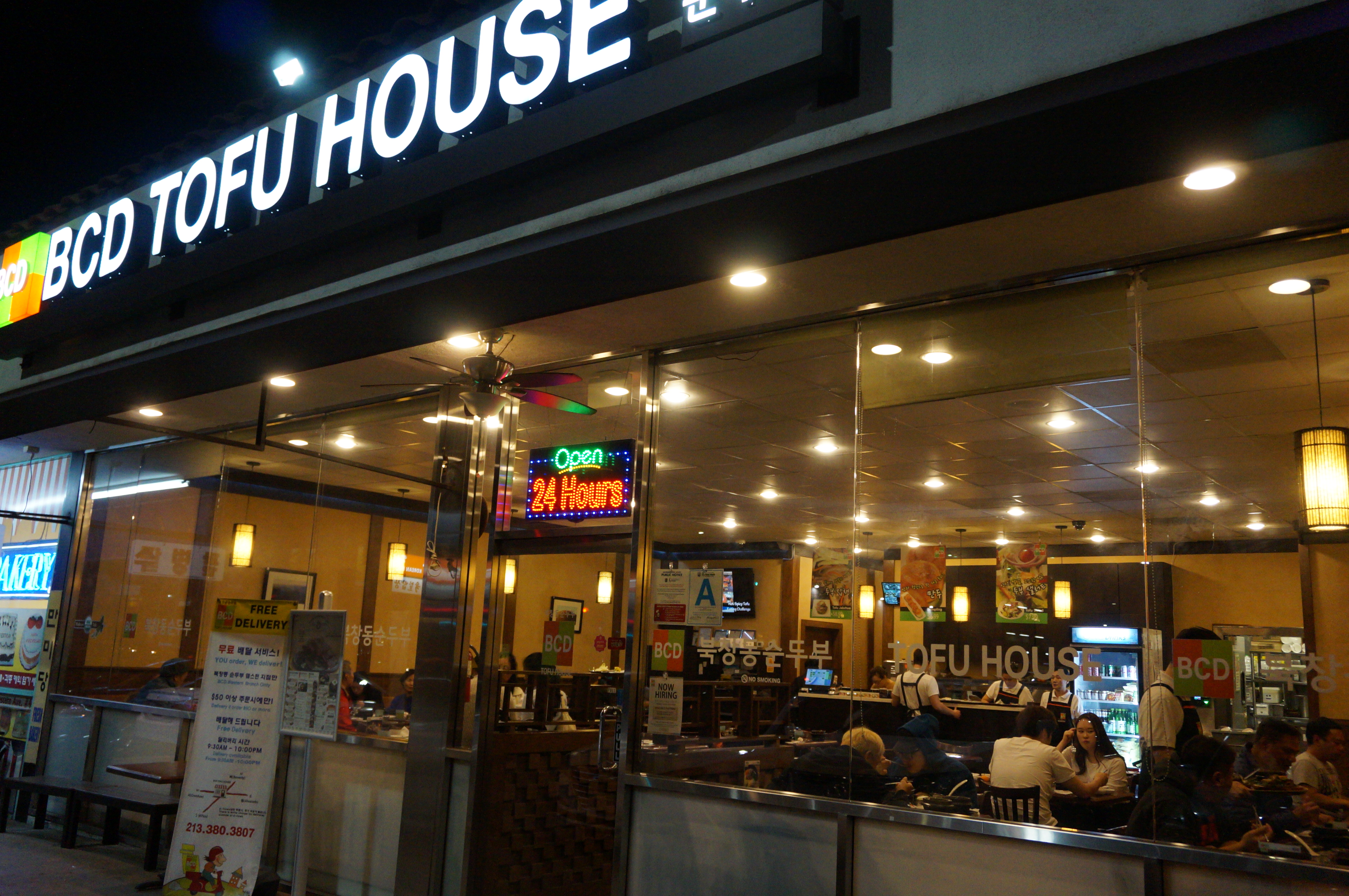 If you are a night owl, college student, partier, or if you're just too hungry to go to bed, you will start to look for a 24-hour eatery around you and choose from whatever options you have, which, most of the time, ends up with one of franchise fast food places. Rather than settling down with them, how about trying 24-hour K-town restaurants? You will find out that Korean food can also be a good late night dining option.
There are about 10 all-night restaurants in Los Angeles Koreatown, including Hodori, Nak Won House, Mom's House, Halmae, BCD Tofu, Namsan, and Keungama.
Mom's House has been serving all day and all night for over 20 years. They serve the same menu on days and nights. As one of the most widely-known 24-hour restaurants in Koreatown, late-night customers comprise 1/3 of the total number of customers.
Shin Jung, which recently started to open during the night, is also one of the popular late-night Ktown restaurants, especially among non-Koreans. Most of the late-night customers visit Shin Jung for all-you-can-eat grub, which includes Shabu Shabu and Korean Barbeque.
Mountain Cafe is a Korean restaurant located on W 8th Street. They serve Abalone chowder, Ginseng chicken soup, and stomach-friendly comfort foods, which make perfect late-night meals.
There are other Ktown restaurants that are not quite 24-hour, but still open until late at night. Myung Dong Kyoja and Pipers serve until 12 am, Slurpin' Ramen bar until 1 am, Nam Dae Moon Jip until 2 am, Yangji Gamjatang and Pho 21 until 3 am, Pho 24 until 4 am.
Original document available from www.koreadaily.com/news/read.asp?art_id=4065163
Translated by Heewon Kim